Designer Keyboard Bastron Glass Keyboard has no physical keys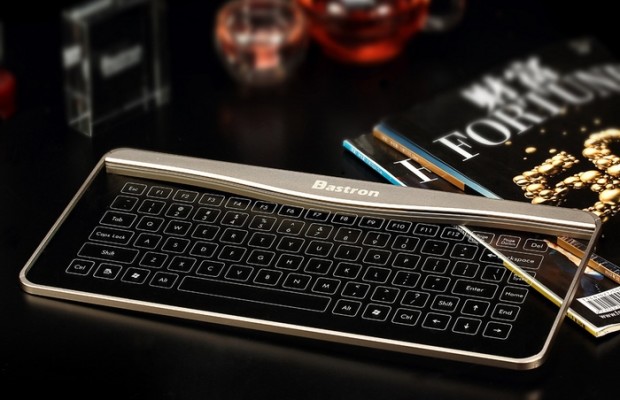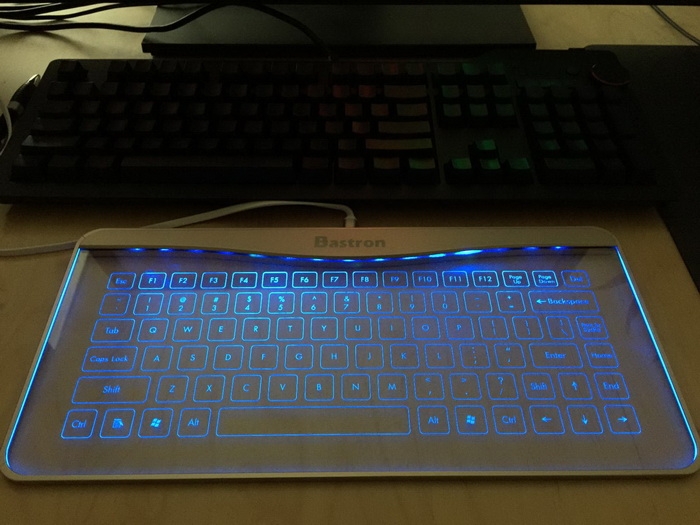 Such ordinary device like a computer keyboard, is constantly subject to "harassment" for modders and designers. Most often, trying to make out another masterpiece of classic keyboard design ends up with the fact that working on it becomes not too comfortable. This applies to Bastron Glass Keyboard – curious keyboard, made of glass and metal.
Admittedly, this development looks very beautiful and futuristic: aluminum housing, anodized "with gold", frames a glass panel, which has virtual "keys" on it. The keys themselves are not physically there, the whole panel is a touch-sensitive sensor, so it is hardly suitable for the blind typing. Images of the keys are likely to be applied by laser engraving in a transparent material.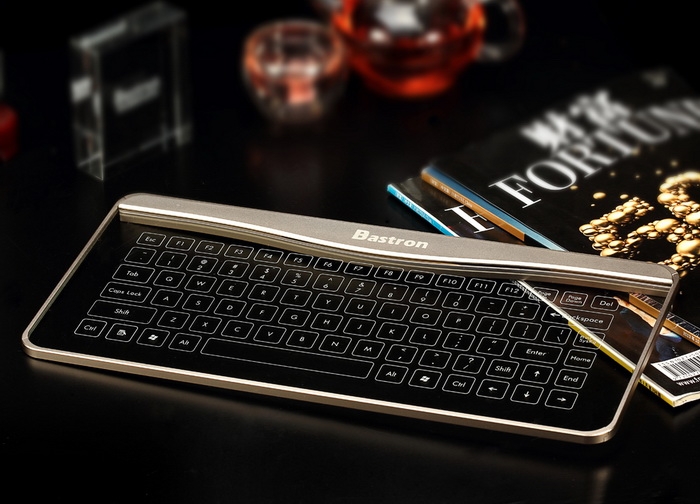 Sensitive panel is illuminated, highlighting the images of the "keys". The new product is available in two versions with different color of light: blue and pink-purple. Ability to change the illumination color would make the product more interesting, but without this Bastron Glass Keyboard looks great too. Though not very well performing basic functions, this keyboard may be a subject of design interiors, it will attract much attention of visitors for sure. Bastron Glass Keyboard costs from $170 to $240 according to different sources.
Designer Keyboard Bastron Glass Keyboard has no physical keys
updated:
July 24, 2015
author: