INSTRUMENT 1 – the concept of multi-functional music gadget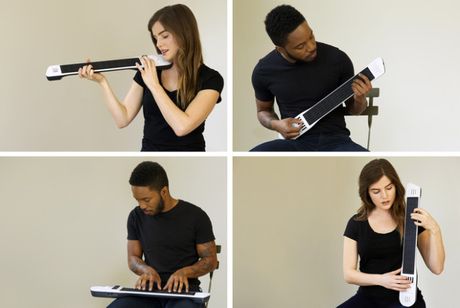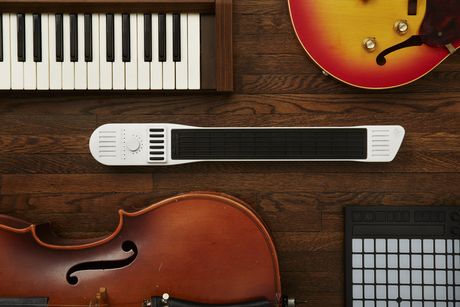 Interesting concept of a musical gadget appeared on Kickstarter website. It was fully financed almost immediately and this crowdfunding project continues to collect money. So what is the essence of this novelty? The gadget called INSTRUMENT 1 has set itself the ambitious task – to combine several completely different instruments in one. Moreover, the instrument should be easy to use and work in tandem with your smartphone or tablet.
Inside a small body of this device may be hiding hundreds of musical instruments. And it is enough to use the application on your phone to change the sound of INSTRUMENT 1 and the way of playing it. With this device you can play the piano, guitar, violin, drums, or even use it as a DJ console. Interesting is also the fact that you can combine different ways of playing and sounding. For example, you can play like a guitar, but receive sounds of the piano.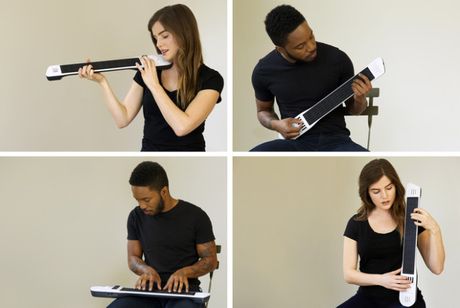 With the mobile application, INSTRUMENT 1 can be programmed and set up for yourself. As a result, the user of this device will receive the most personalized musical instrument. Another application of INSTRUMENT 1 is a familiarity with the world of music. With this gadget and related applications, you will be able to learn musical instruments and gradually move from simple to complex, changing the parameters of the instrument.
Campaign on Kickstarter is already fully funded and the number of supporters is already much higher than the requested amount. The device is scheduled to be released on the market in 2016 and its estimated price is $400.
INSTRUMENT 1 – the concept of multi-functional music gadget
updated:
February 8, 2016
author: