Micron provides samples of 8-Gbit GDDR5 chips major partners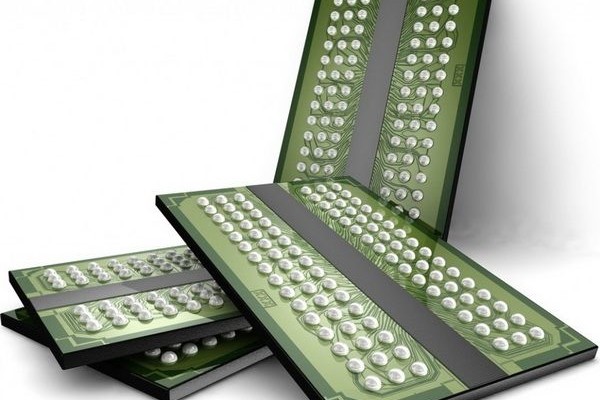 Permissions in games, and hence the volume of video memory will only grow. And there is nothing unusual in the fact that such a major memory manufacturer, the company Micron, has already begun to supply experienced 8-gigabit chips GDDR5. According to company president Mark Adams, the company does not have problems in the technology of chips so large capacity and is already supplying their two largest partners.
Previously it was thought that the first in the industry will be Samsung, experienced similar supply chips which were to begin in the first quarter of 2015. But it now appears that Micron Technologu already seized the initiative and started supplying its partners first GDDR5 chips capacity of 8 GB. They will probably find its way into those devices that require the display of images in 4K resolution with good speed, that is, the older models of game cards.
Traditionally, this type of memory is used almost exclusively for graphics cards, but there is one exception – the largest consumer of GDDR5 also is Sony with its game console PlayStation 4, the current version is installed capacity of 16 4Gb chips. Transition to a more capacious crystals will reduce the cost structure, which means that in the future, and to lower the price of the console itself, making it more competitive. Although Micron now and mentions two major partners, it is not clear is whether the number of Sony Corporation.
Micron provides samples of 8-Gbit GDDR5 chips major partners
updated:
January 15, 2015
author: