China has mastered the production of memory a few years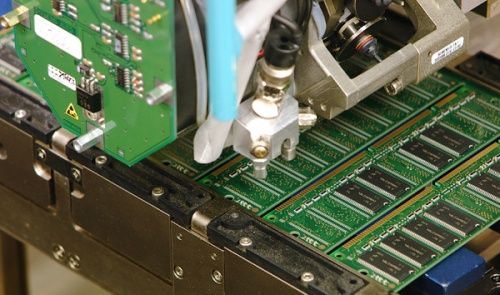 After combining Micron and Elpida memory chips on the market there are three major forces: Samsung, Micron and SK Hynix. In other markets, Chinese manufacturers already compete with foreign giants: they produce displays and processors for smartphones, thinking of semiconductor products at higher levels.
Meanwhile, as reported by the publication DigiTimes citing comments Taiwan's Nanya Technology and Inotera Memories, the Chinese industry is unlikely to master the production of memory chips earlier than five years. Even if Chinese manufacturers will be able to license the world's giants in relevant technologies, production output memory to the desired scale in a short time will not succeed. At the same time, the three leaders of the market is not interested in increasing the number of competitors, as in the phase of market memory suffers from overproduction.
Nanya is not going to build a factory for the production of memory in China. The company's efforts are focused on optimizing product mix and improved cost structure. In the second half of 2017 Nanya expects to master the mass production of 20-nm technology. In addition, for the production of memory type and DDR4 LPDDR4 company will build additional capacity.
China has mastered the production of memory a few years
updated:
May 4, 2015
author: