Huawei and NXP turn China into a "smart" factory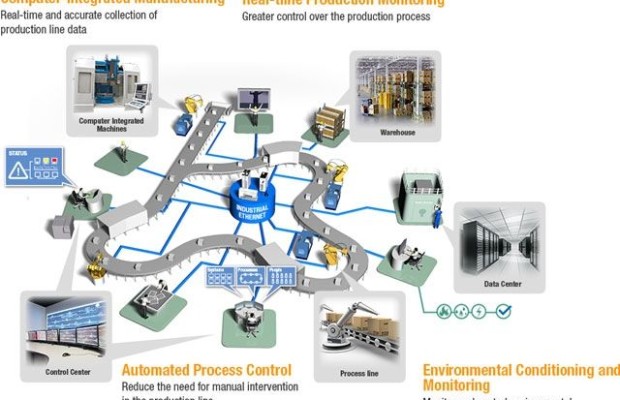 According to the plans of the Chinese government, in the next three years for the modernization and transformation of production in the country will be spent 1.2 trillion euros. This is a fantastic amount of money for any other country on the planet, including the United States. Inherent in the project funding must transform China from "great industrial nation" in the "mighty industrial power." Modernization will be carried out within the framework of the so-called concept of «Industry 4.0». Individual production at all stages – from design to logistics and to the volume of the issue – will not only be automated by connecting to the Internet, they will be merged into a single information-management structures. In fact, we are talking about the synthesis of a planned approach and a free market. But this is a separate issue, and we will not touch it.
Voiced above amount – this is a huge cake for the IT-sector companies. First laid eyes on him, Huawei and NXP. Within the framework of Hanover at CeBIT 2015, a round table with the participation of Huawei and NXP. Both manufacturers have stated that they are willing to engage in a process of modernization of production infrastructure in China to the level of Industry 4.0. Huawei will provide communications equipment partner of almost all levels of difficulty, and NXP will be engaged in security connected facilities and equipment. Initiative focused on the Chinese market, but the partners are ready to move into the territory of the development of any country.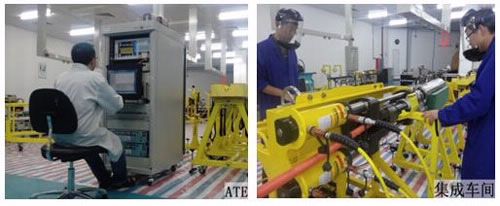 Precisely, cooperation Huawei and NXP will be to create a communication platform industrial level, covering physical and network layer model OSI (from wiring and mechanical connections to protocols), as well as protection of communication channels. The focus of cooperation will be the automation of production, logistics 4.0 protected wireless connection and a network of sensors. It should also be recalled that now there is a process of preparation for the merger NXP and Freescale. This will give even more weight alliance Huawei and NXP. And imagine how bitter cry now in the company Cisco? By the way, a couple of years ago, the US Senate announced sanctions against Huawei and ZTE. Able to also help!
Source: NXP Semiconductors
Huawei and NXP turn China into a "smart" factory
updated:
March 22, 2015
author: