DeepCool GamerStorm TriStellar – stylish body is ready to conquer the market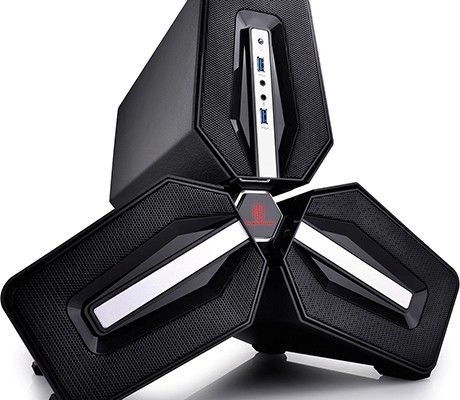 Less than a week ago we have with you an opportunity to get acquainted with the original gaming desktop CyberPower Trinity, and today the company announced DeepCool Super stylish computer case under the marketing name GamerStorm TriStellar, which is just used in PC-based.
Case consisting of three independent modules, has a non-standard layout, which nevertheless, as we have seen, it allows you to create powerful gaming computer. Novelty has a pretty impressive dimensions (435 x 395 x 388 mm, weight 16 kg), however module for the motherboard supports the installation models only format mini-ITX. Unfortunately for the CPU cooler is allocated only 80 mm, so that will have to use either a standard cooler or water cooling system, as it was implemented in desktops CyberPower Trinity.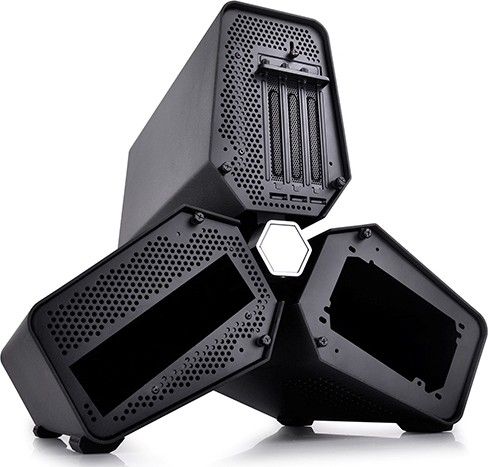 For a video card in DeepCool GamerStorm TriStellar as a separate module that easily fit boosters up to 320 mm, which will use here powerful dual-core model GeForce GTX TITAN-Z. Also included are 90-mm fan and three slots for 2.5-inch drives.
The last module is designed to fit a full-size power supply of up to 160 mm, but here there are seats for two HDD 3.5-inch format and narrow-format optical drive. On the front side, users will get access to two USB 3.0 ports and audio jacks.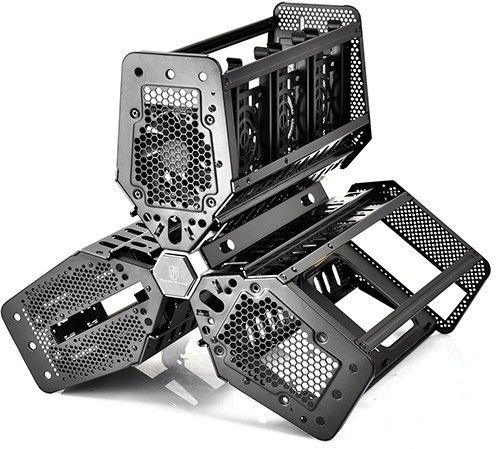 DeepCool GamerStorm TriStellar – stylish body is ready to conquer the market
updated:
April 27, 2015
author: