Computer Cases Deepcool Tristellar and Pentower unusual shapes are designed for board-size mini-ITX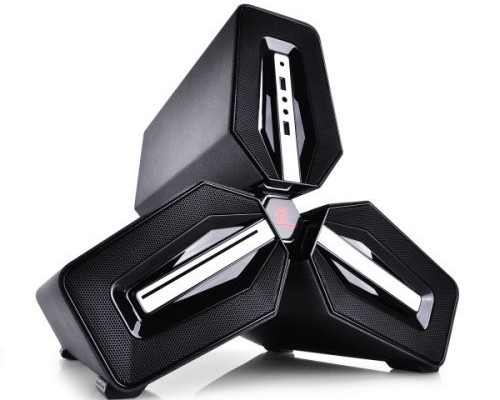 Deepcool introduced computer cases Tristellar and Pentower, which were shown earlier this month at the exhibition CES. According to the manufacturer, these enclosures that can accommodate motherboards size mini-ITX, created based on the futuristic style lovers, fans of science fiction and space blockbusters. A common feature is the unusual shape of buildings: the first model is composed of three independent modules-petals, and for the second selected shape pentagonal prism.
In one petal Tristellar is the motherboard, in another – 3D-maps included in the extension PCIe, and the third – Power Supply ATX 180 mm long. In addition, the housing can accommodate two 3.5-inch drive size, three drive size 2.5-inch optical drive slot-loading. Instead basket drive size 3.5 inches can be installed radiator CBO. The power button is located on the connecting pipe in the center of the body, and connectors USB 3.0 ports and headphone and microphone – on the upper petal.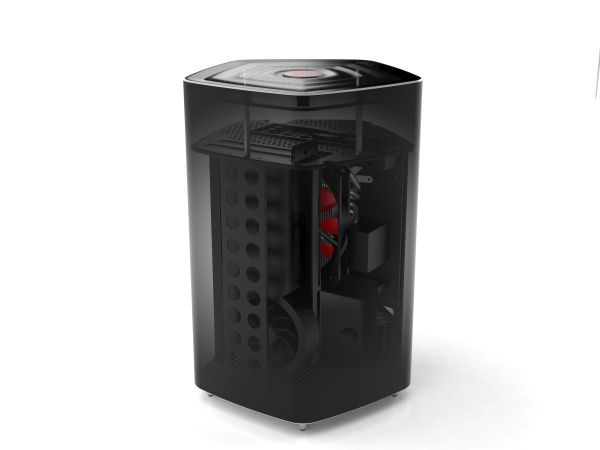 In the case Pentower 3D-card also connected via extension PCIe. This allows you to place it parallel to the system board. In case there is space for one drive size 3.5 inch, two 2.5-inch drive size and the optical drive. Aluminum housing wall made removable for easy access to components and cable management provide a special channel. Allegedly, the vertical layout allows more efficient display hot air by natural convection.
New items will be available in 2015. Producer prices have not yet named.
Computer Cases Deepcool Tristellar and Pentower unusual shapes are designed for board-size mini-ITX
updated:
January 26, 2015
author: