Startup Prynt: Case-printer for instant photo printing from your smartphone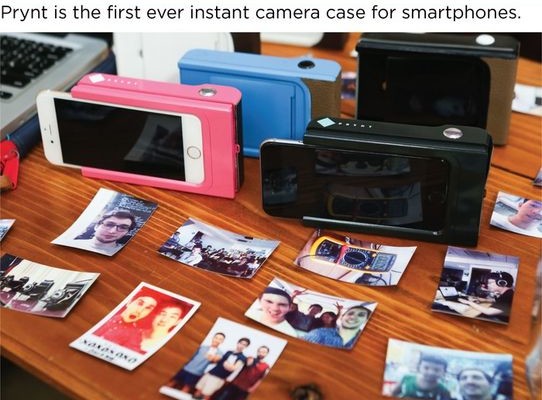 Kickstarter platform once again presents us with the original and popular contemporary concept of users, as evidenced by the listed amount for the implementation of a startup. 29 days prior to its completion of the project «Prynt: the first instant camera case for iPhone and Android», in which the mass production of preparing compact printer in the form of a universal cover for smartphone operating system iOS / Android, has already managed to collect more than $ 564 thousand.
Case Prynt – is the smallest mobile printer for today, made in the form factor of a protective cover for use with smartphones Samsung Galaxy S4 and Galaxy S5, as well as models of the iPhone 5, 5S, 5C and 6. After you have set your phone Prynt and took a shot, you'll need about 30 seconds to turn a digital image into a real photograph with dimensions of 5 × 7,6 cm.
It is worth noting that the printer does not require ink, as developers when creating devices have relied on technology instant photography, known as diffusion odnostupenny photo process. As a result, the image on the paper is shown with built-chemicals. The maximum resolution of a printing Prynt is 313 × 339 dots per inch (620 × 1120 pixels).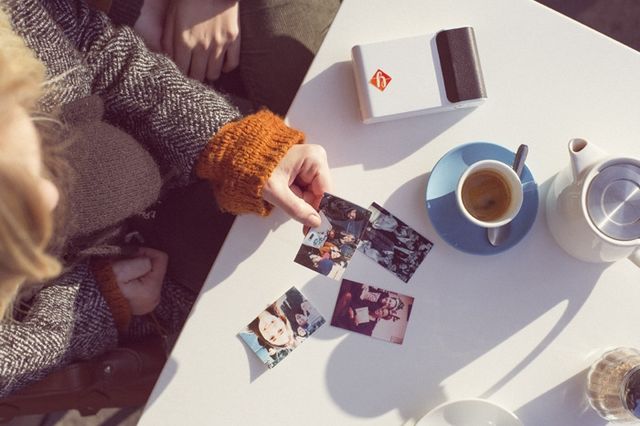 Since the device needs special paper to ensure supplies its customers, of course, assumes the software company. Case printer weight 225 g able to accommodate up to 10 sheets at a time, which the manufacturer has included in the base package. Additional 50 fotolistov will cost $ 25.
For autonomy Prynt meets built-in battery, a single charge which is enough to print twenty photographs. Another chip device listed the possibility of shooting video via firmware application at a time, until you poziruete for a photo. This will allow to make original collages in the form of animated digital photos through a special software to view together with friends photographing stages in the search for a great shot.
Pre-order on the printer can be via the website Kickstarter, listing the developers $ 99. The model will be available in several colors – blue, coral and white. Sending customers mobile printer Prynt scheduled for October 2015.
Startup Prynt: Case-printer for instant photo printing from your smartphone
updated:
February 3, 2015
author: