Printer Canon SELPHY CP1000 is designed for photo printing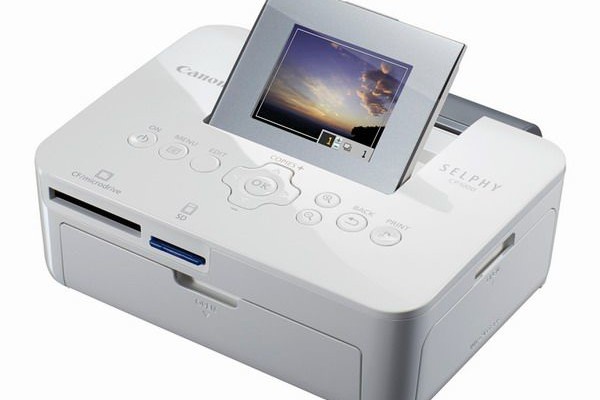 The company Canon SELPHY CP1000 has created a new printer Canon SELPHY CP1000, focused on printing photos. Its distinguishing feature is a very compact size, so you can take it with you on a journey, and print photos, as they say on the spot. Print speed more than acceptable – 47 seconds per picture 10×15 centimeters in full color.
Canon SELPHY CP1000 printer default is powered by the network, but it is possible to buy the battery, making it completely autonomous. Printing pictures is made directly from a flash drive camera or USB-drive. Preview of each frame can be done using the built-in printer color screen of 2.7 inches diagonally.
Printer Canon SELPHY CP1000 uses dye-sublimation printing technology, which provides excellent depth of color in the pictures. In addition to it, the printer is built a kind of "photoshop", only automatic – staffing software removes the red-eye effect, sets the tone, brightness and contrast of photos and smoothes noise. In other words, you can do without the usual photo editor and print pictures as soon as they are received. As a bonus – a variety of print formats, for example, in the style of old cameras Polaroid, or you can take a photo on the documents. The cost of the printer Canon SELPHY CP1000 is not reported.
Printer Canon SELPHY CP1000 is designed for photo printing
updated:
April 19, 2015
author: