ZOTAC sells in Japan "server" version of GeForce GTX 980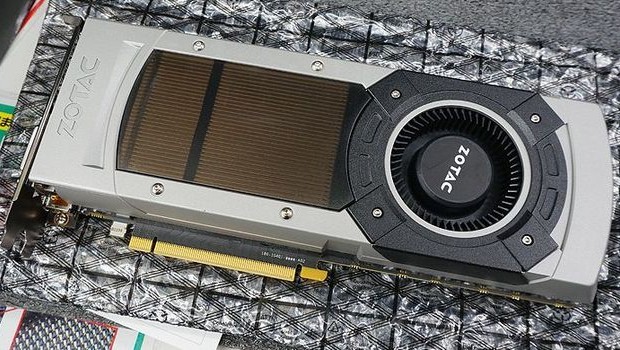 The GeForce GTX 980 has remained aloof from the scandal with the GeForce GTX 970, and maximalists attention has recently shifted to the GeForce GTX Titan X, so keep an eye on this model still only potential buyers. Our colleagues in Japan have found an interesting modification of the GeForce GTX 980 in performance ZOTAC, which has the outward signs of the reference product, but is fraught with a puzzle.
The fact that orients the ZOTAC graphics card with an intricate part number ZTGTX98-4GD5SE01 / 28Z-1N370-300Z8 for use in server systems. Rear panel in her perfectly ordinary, with a typical set of ports and ventilation slots moderate area: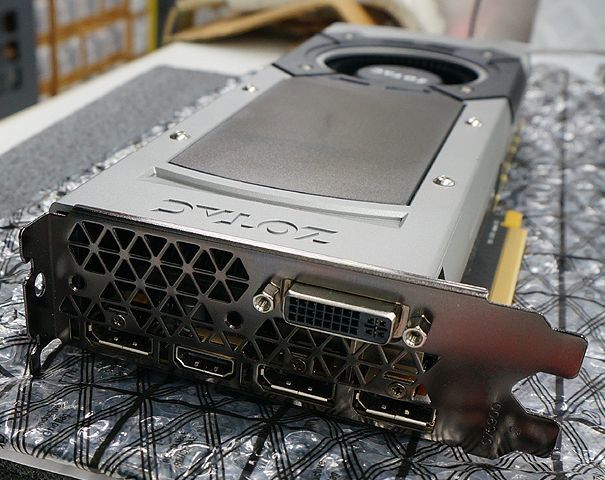 And the opposite end of the video shows the presence of a single 8-pin power connector. He seems to be oriented along the longitudinal axis of the video card. If we talk about the direction of the exit of hot air in this part of the video, that have the standard version GeForce GTX 980 in performance ZOTAC it is the same, so in that sense of purpose server can only speak layout power connector.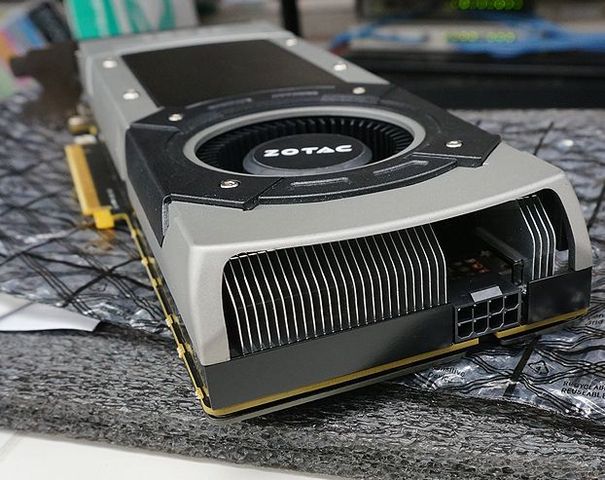 Wherever the standard graphics card has two six-pin power connector, this gaping void.
Reinforcing plate on the reverse side of the card is also provided.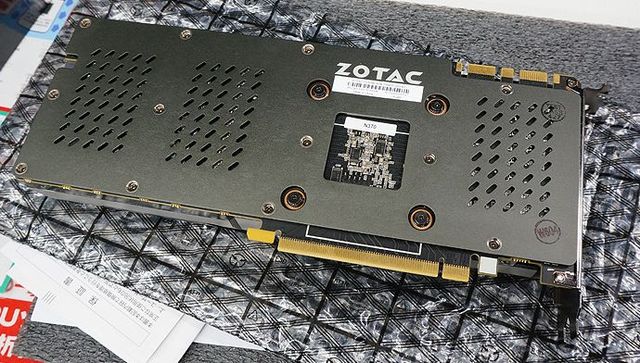 The video card is equipped with 4 GB of memory type GDDR5, operates at frequencies 1140/1241/7010 MHz, offers three output DisplayPort, one HDMI and one DVI. By the way, in Japan this video card is worth more than $ 1,000, but we should not assume that outside the country with traditionally expensive imported electronics, it will cost the same. However, while the outside of the Japanese market graphics card has not been seen.
ZOTAC sells in Japan "server" version of GeForce GTX 980
updated:
April 19, 2015
author: