Became known the price of Samsung TV on quantum dots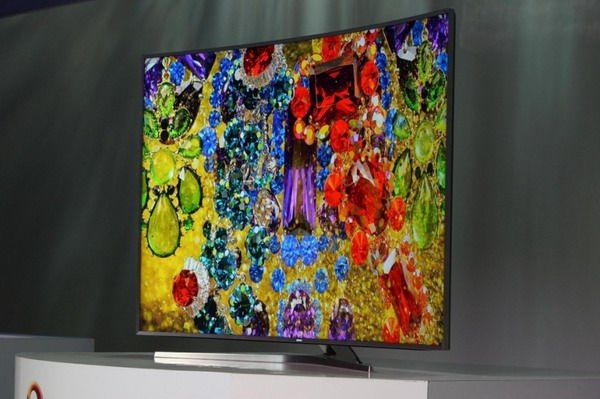 Samsung has announced the prices of its newest TVs class SUHD, the same ones that are based on quantum dots. Their announcement took place at the show CES 2015 in the US city of Las Vegas in January this year, and today they went on sale in the United States. The cost of the new TV will tell the second part of the news, but do not expect the price tag to be attractive.
Samsung TVs on the quantum dots are divided into several series and come with a screen diagonal from 40 to 88 inches. JS9100 Curved SUHD line includes 78-inch model, priced at $ 10,000. Its release is scheduled for early May. A few days will begin selling model JS9500 Curved SUHD screen 65 inches and costs $ 6,500. Series JS9000 Curved SUHD consists of models 48, 55 and 65 inches, the cost of which will be 3500, 4000 and US $ 5000, and deliveries will begin in the coming weeks.
The most affordable TV JS8500 SUHD with 55-inch screen at a price of $ 3,000 due to the fact that its display is flat instead of curved. For $ 4,000 you can buy a model JS8500 SUHD with a flat screen 65 inches. Both TV already sold in America.
Add that on the technology of quantum dots, ostensibly provides unsurpassed image quality, worked in parallel Samsung and LG, both of South Korea. The first has already begun to supply the relevant TV, and the second release of the first models planned for this summer.
Became known the price of Samsung TV on quantum dots
updated:
April 6, 2015
author: