Motorola Moto 360 : appeared the first image of new smartwatches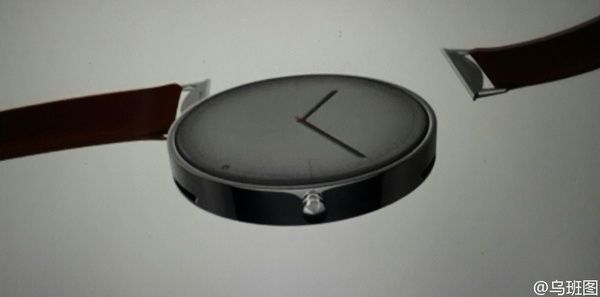 Last week it became known characteristics of an updated version of the smartwatches Motorola Moto 360, and now in the network got the intended image of the device.
Over the past six months at Moto 360, a host of competitors on the platform Android Wear, and the model from Motorola also has several serious drawbacks. With the active use of smart watches have to be recharged twice a day, and on the rear panel of the gadget is often cracks near the junction with the strap. Whatever it was, the novelty manufacturer had some serious work on the bugs.
As the hardware platform for Motorola Moto, 360 second-generation engineers have chosen a more energy-efficient processor. Resolution is now fully circular display increased to 360×360 pixels. Smart watches in the image above look leaner shown earlier prototypes, it should be noted and a new way of fastening straps.
It is unknown when Motorola is going to present the successor Moto 360. Network sources do not have information on the cost of the wearable gadget.
Motorola Moto 360 : appeared the first image of new smartwatches
updated:
April 6, 2015
author: