Market for computer LCD monitors in 2014 dipped by almost 7 percent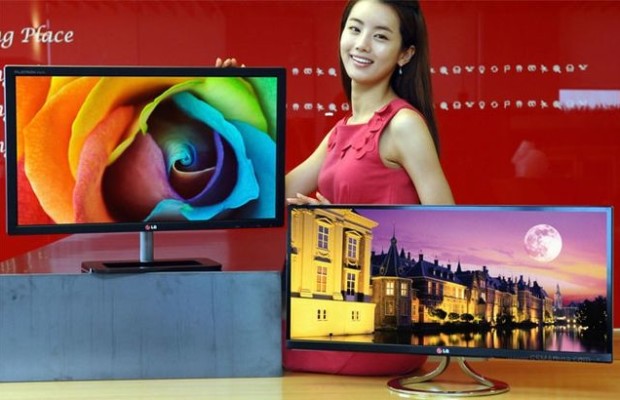 Analysts WitsView (Research Unit TrendForce) to assess the balance of forces in the world market of computer LCD monitors at the end of 2014.
It is reported that 12 months was delivered 133.6 million monitors (monoblock computers are not taken into account). This is 6.6% less than in 2013, when the volume of the global market was estimated at 144.0 million units. This year, according to forecasts, the demand for LCD monitors will continue to fall, resulting in the delivery at the end of 2015 will be at the level of 131.3 million units.
Remains the largest manufacturer Dell: in 2014, the company shipped 21.1 million PC LCD panels, which corresponds to a share of 15.8%. A year earlier, Dell held 13.8% of the market.
The company TPV, which owns brands AOC / Philips, is in second place. Sales of monitors under these brands in 2014 amounted to 19.1 million units. Market share for the year rose from 13.7 to 14.3%.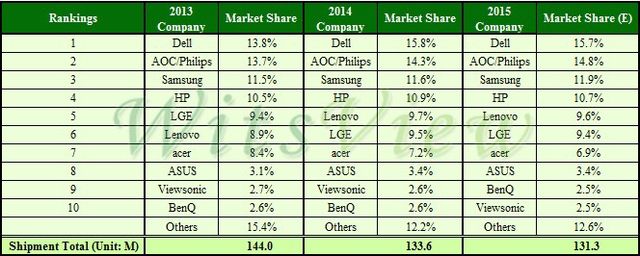 Well, closes the top three with Samsung sold 15.5 million devices and result in 11.6%. A year earlier, the share of the South Korean giant is equal to 11.5%.
The top ten producers of PC monitors also includes: HP (10,9%), Lenovo (9,7%), LG (9,5%), Acer (7,2%), ASUS (3,4%), ViewSonic (2,6%) and BenQ (2,6%).
Market for computer LCD monitors in 2014 dipped by almost 7 percent
updated:
January 31, 2015
author: