Kruger & Matz Classic: $ 100 smartwatches that are compatible with Android and iOS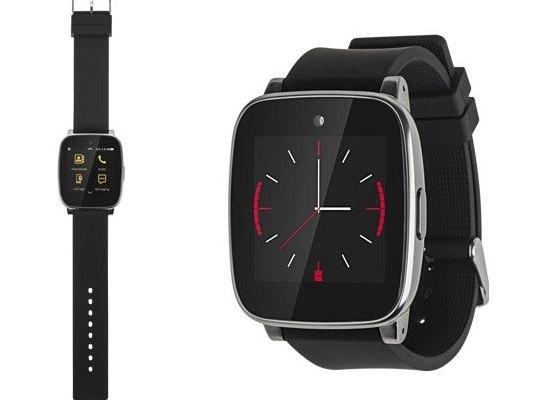 The Polish company Kruger & Matz presented inexpensive "smart" watches called Classic, software shell for which has been selected a modified version of Linux. Wearable electronics can interact with devices based on Android version 4.3 and more recent "firmware", as well as with mobile production company Apple (iOS 7 and above).
Externally, the product from the Kruger & Matz looks quite strict and solid, is very large for this type of electronic display. Screen size is equal to 1.6 Classic ", and its resolution is 240 × 240 pixels.
The task of ensuring smooth operation worn on the wrist device is on SOC-processor from MediaTek codenamed «Aster» – chip MT2502. Owner Kruger & Matz Classic able using "smart" watches not only to receive notice or, for example, to control the player, the camera of your phone and a number of other applications, but also answer incoming calls. From Polish developer gadget is equipped with a built-in microphone and speakers, so if your conversation does not need privacy, then communicate handsfree through Kruger & Matz Classic will save you from having to get out of his pocket smartphone.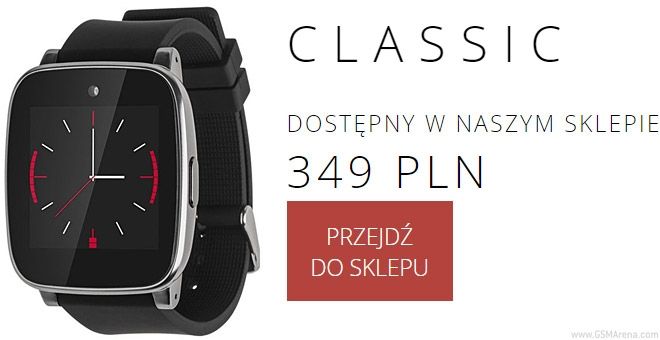 Communication with the mobile device through the wireless connection Bluetooth 4.0 LE. Housing Kruger & Matz Classic with dimensions 45 × 40 × 11 mm, though made of metal, but has a very modest weight in 50 Autonomy provides built-in battery capacity of 315 mAh, which, according to the manufacturer, ensures an average of two days of intensive use "smart 'hours and up to five days of operation in the standby mode. The first tests of the gadget show that the battery in the model after 24 hours of continuous testing is discharged to a value of 30%.
In addition, it should be noted that Kruger & Matz Classic comes with a rubber band and conforms to IP67, so wearing device is not afraid of falling water, dust and short-term immersion to a depth of 1 m. The cost of new items is equivalent to $ 94.
Kruger & Matz Classic: $ 100 smartwatches that are compatible with Android and iOS
updated:
January 31, 2015
author: