CeBIT 2015: Network Attached Storage Synology DiskStation on two drives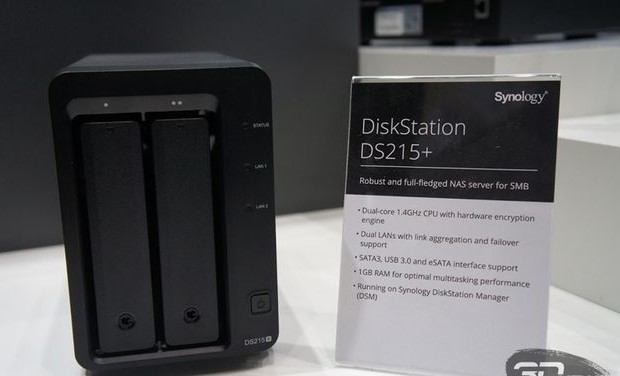 Synology has brought in to CeBIT Hannover 2015 network storage DiskStation DS215 + and DS715 +, which are replacing models DS214 + and DS713 +.
The device DiskStation DS215 + is made on the basis of dual-core processor Annapurna AL-212 architecture ARMv7, which operates at a clock frequency of 1.4 GHz. For comparison, in the previous generation used 1.33-GHz chip Marvell Armada XP (ARMv7). The memory volume remained unchanged – 1 GB.
Storage DiskStation DS715 +, in turn, received a quad-core processor Annapurna AL-314 (ARMv7) with an operating frequency of 1.4 GHz. In the previous model was used chip Intel Atom D2700 dual-core with a frequency of 2.13 GHz. Amount of RAM, the novelty is 2 GB to 1 GB predecessor.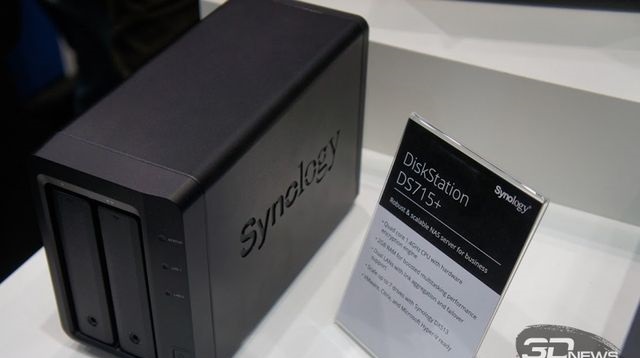 Both new devices allow for the installation of two drives in the form factor of 2.5 or 3.5 inches with interface Serial ATA 3.0. Supported arrays JBOD, RAID 0 and RAID 1, as well as encryption of information on AES-256 algorithm.
Endowed with a two-port network storage controller, Gigabit Ethernet, two USB 3.0 connectors and interface eSATA.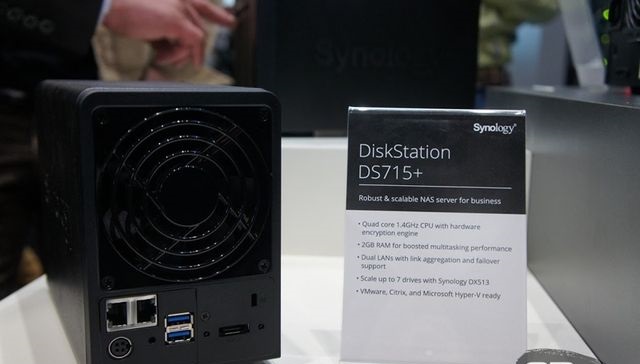 Sales of new items will appear roughly in the middle of this year; price is not disclosed.
CeBIT 2015: Network Attached Storage Synology DiskStation on two drives
updated:
March 18, 2015
author: