Be Quiet! demonstrates the new power supply units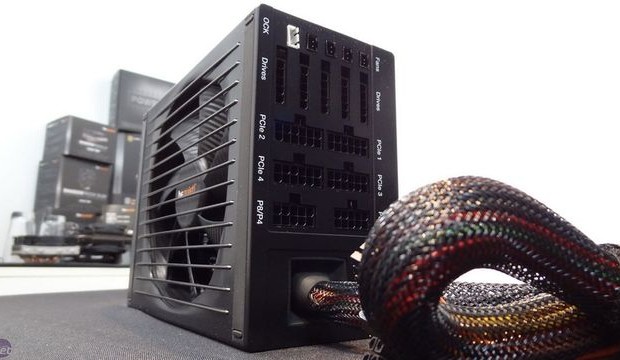 At CeBIT 2015 the company Be Quiet! demonstrated their new items – power supply series Dark Power Pro 11, as well as new housing Silent Base 800 Window Edition. In a new line of power supplies includes models with capacity from 550 to 1200 watts, all of them have been certified 80 PLUS Platinum, while the previous series was able to obtain platinum certification model only 850 watts of power.
Above all, the new power supply units and received a new and improved fan Be Quiet! SilentWings diameter 135 mm 3 with a six-pole motor and fluid bearing. Optimized geometry of the air intake area – now it has a funnel shape. The fan is suspended on rubber mounts for noise. All corners of the new power supplies also have rubber pads. An interesting feature is a built-in controller for the four case fans. Cost Dark Power Pro 11 will range from 154 to 289 euros. Models from 850 watts to appear on store shelves in May.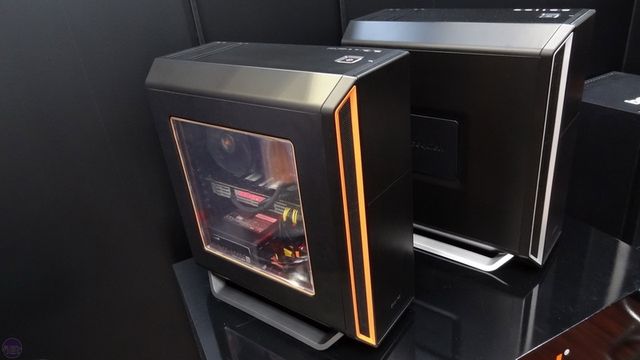 In addition to the power supplies and the company has demonstrated a new body called the Silent Base 800 Window Edition. More precisely, it is not new – it is well-known variant of enthusiasts Corps Silent Base 800, but in this case the novelty is not a simple window. According to the company, this "quiet" window that no noisier than usual sidebar. This is achieved through the use of two layers of transparent material and rubber gaskets. Unfortunately, because of the thickness of the window permissible height of CPU cooler decreased from 170 to 163 millimeters. New housing Be Quiet! will be available in June at a price of 149 euros. Separately for 25 euros you can buy a side panel window.
Source: Bit-Tech
Be Quiet! demonstrates the new power supply units
updated:
March 23, 2015
author: