Valve is preparing a big presentation at GDC 2015 with a focus on Steam Machines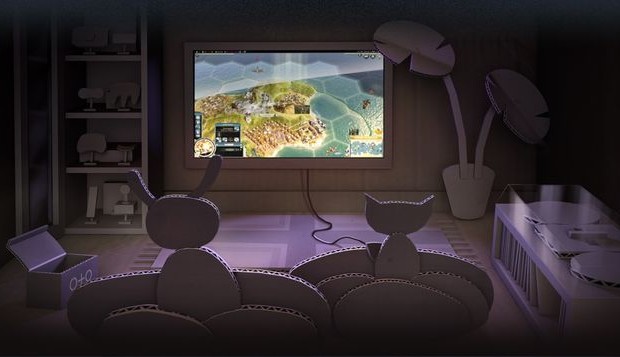 As already known from the words of the head of Origin PC, on the game show GDC 2015 will be a lot of news from the company Valve. In particular, the final version will be shown repeatedly fine-tuned controller for video game systems Steam Machines, which are now referred to as simply: PC for the living room.
Now she Valve announced that Steam Machines will be in the spotlight at the upcoming GDC Game Developers Conference 2015, which will be held March 2-6. Moreover, the company will not hold the traditional event Steam Dev Days in the beginning of the year, and instead take a more prominent part in the conference GDC.
"We expect a very strong presence in the GDC, moreover, the focus will be Steam Machines», – said in an official statement for the resource GameInformer.
Probably, we should expect the launch platform, which has done quite a long way since the first presentation in September 2013. Expected last year launching a whole galaxy of gaming computers running Linux-based system SteamOS was postponed indefinitely.
Surely even before the GDC, we learn a lot of new details about the achievements of the Valve and its partners, which will be presented to the gaming community in early March.
Valve is preparing a big presentation at GDC 2015 with a focus on Steam Machines
updated:
January 12, 2015
author: