MWC 2015: headset glasses virtual reality HTC Vive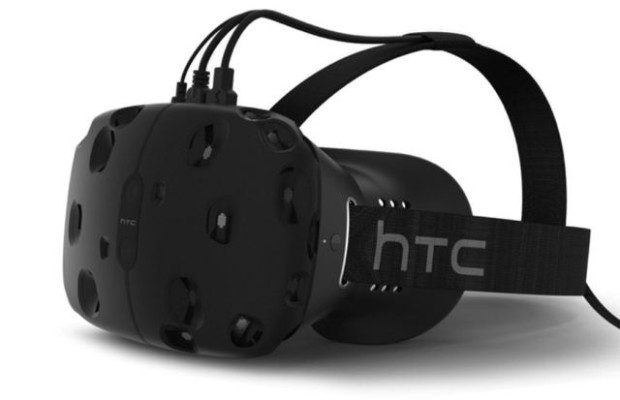 In addition to the flagship smartphone HTC One M9, HTC has announced the Vive, headset glasses virtual reality, developed in collaboration with Valve. The device will go on sale later this year, and its version of developers Vive Developer Edition will be available in the spring.
The Taiwanese company has promised to attend the conference Game Developers Conference next week, where developers will have the opportunity to become better acquainted with the technology of virtual reality Valve.
Headset Vive Developer Edition uses two displays with a resolution of 1200 × 1080 pixels with a refresh rate of 90 frames / s, according to HTC, «eliminating jitter" and "achieving photorealistic imaging."
A press release from HTC claimed that the world's first device that provides full virtual experience on the scale of the room, "allowing to climb, walk and explore their virtual space, examine objects from any angle and truly interact with their environment."
Head movements are tracked to within a tenth of a degree by the use of the gyroscope, accelerometer and laser sensor positioning. The device will come with the base station Steam VR for tracking movements in the virtual space. It seems that with the help of base stations will be created 3D-model of the virtual room. A pair of base stations will track the physical location of the user in the space in the square 15 by 15 feet (about 20.9 m2). In previous versions of points, Valve used the camera to track the user's location by placing labels on the walls of the room with the QR-codes.
HTC Executive Director of Marketing Jeff Gattis (Jeff Gattis) reported that the headset Vive is lightweight, so it can be used for a long time without any consequences. Vive Developer Edition headset is equipped with audio jacks, but in the commercial version of the device is likely to instead be built audio solution.
MWC 2015: headset glasses virtual reality HTC Vive
updated:
March 2, 2015
author: