Case InkCase turn the iPhone and iPhone 6 and 6 Plus is a similarity YotaPhone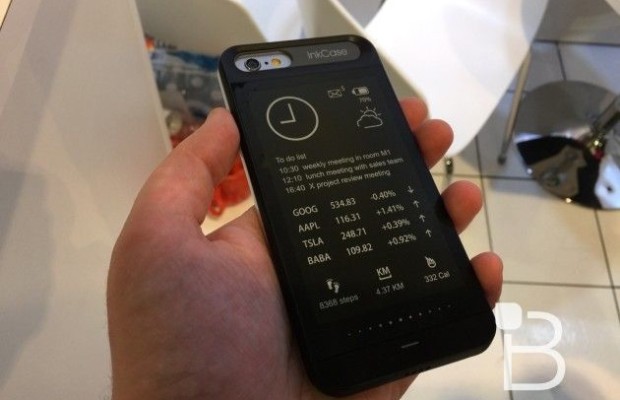 California-based company demonstrated a prototype OAXIS cover InkCase i6, allows you to turn back part of the iPhone 6 in secondary display.
InkCase i6 is a separate module with a monochrome screen, battery and wireless adapter Bluetooth. The screen uses an electronic paper E Ink: monochrome image is readable in direct sunlight, and the energy is expended only when redrawing the image.
To communicate with the wireless communication smartphone is Bluetooth. With the help of related applications, you can customize the display of certain information – for example, time, stock quotes, weather, and so forth. In addition, E Ink panel can be used to read text or display photos. The picture will remain visible even in the case of a complete depletion of battery power.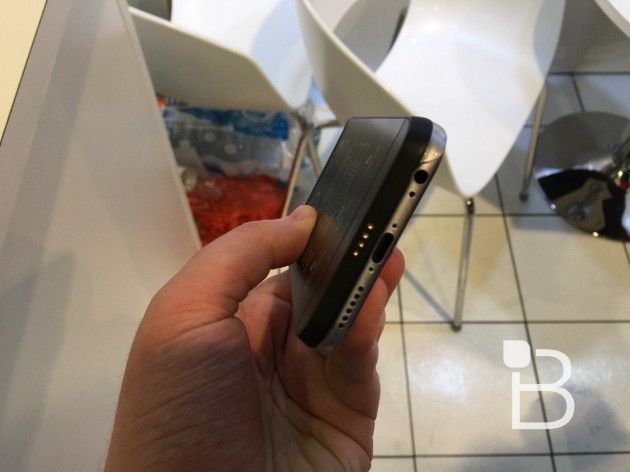 Of course, the installation of the cover increases the thickness of iPhone. Instead, the user receives some semblance YotaPhone.
InkCase i6 for iPhone 6 will hit the market in May. Phablet iPhone owners will have to wait 6 Plus accessory appearance until the second half of the year. Information on the price at the moment.
Case InkCase turn the iPhone and iPhone 6 and 6 Plus is a similarity YotaPhone
updated:
January 12, 2015
author: