TSMC will regain leadership in the FinFET in 2016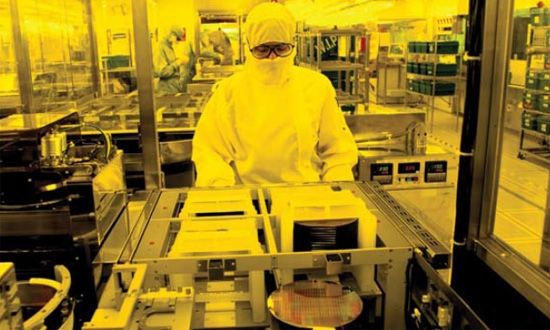 At a meeting with investors on January 15 announced that TSMC record high financial results last quarter, which was achieved in spite of the recent production setbacks.
As you know, TSMC carries the beginning of mass production of chips on 16 nm process FinFET for the third quarter. Meanwhile, the conference chairman Morris Chang (Morris Chang) announced that despite the lag TSMC from Samsung Electronics in FinFET-tech in 2015, next year it will be able to occupy the largest market share in this segment, and then save it leadership.
When creating test samples to 16-nm FinFET-process technology with TSMC already has more than 50 customers, and most of them will place production orders at the third quarter, so that the line FinFET will bring the company from 5 to 10% of total revenue in the last quarter of the year. Mr. Chang said that one of the customers had already started production of chips at this advanced process technology, but most of the other clients wait for the introduction of 16-nm process FinFET Plus.
Meanwhile, rumored to be a major customer, as Qualcomm, TSMC refuses services in favor of Samsung Electronics, which has achieved a higher level of yield crystals and implement its 14-nm process FinFET before. However, Morris Chang refused to disclose information about individual customers' orders, including Qualcomm and Apple. The latter, as expected, the bulk of its future chips will produce A9 at the facilities of TSMC.
TSMC will regain leadership in the FinFET in 2016
updated:
January 20, 2015
author: