Intel predicts falling prices for computers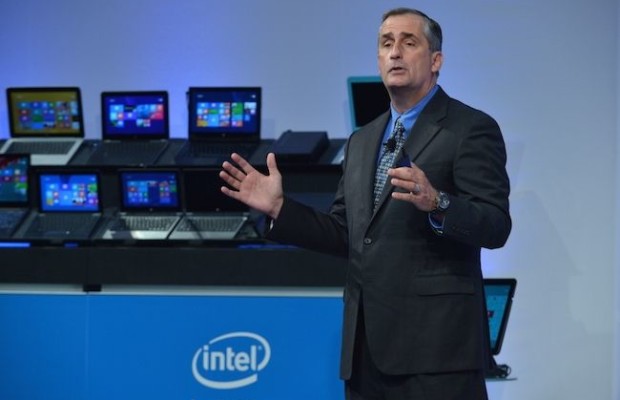 Raised in fourth-quarter profit Intel, the world's largest producer of microprocessors for computers, signals the growing global demand for desktops and laptops. This trend is likely to continue this year.
The conference dedicated to the publication of financial results, the head of Intel Krzhanich Brian (Brian Krzanich) said that in 2015 PC shipments will stabilize and the price of these devices may be slightly reduced.
A key role in reducing the cost of personal computers play a budget laptops. Sale of such devices having a thin and light housings effective now as ever, said Krzhanich, adding that the minimum price level for laptops running Windows and Chrome OS has fallen below $ 200.
According to forecasts of the head of Intel, global PC shipments in 2015 will not fall or decline slightly. "Before the results were exactly such as we had expected them," – said the head of the corporation processor.
According to the calculations of analysts Gartner, in the fourth quarter of 2014 manufacturers around the world released 83.7 million computers, which is 1% higher than a year earlier. This progress was preceded by more than a two-year decline in sales.
Improvement of the situation in the industry is reflected in the financial results of Intel. In October-December revenue Intel jumped by 6% compared to a year earlier, reaching $ 14.7 billion and matching Wall Street forecasts.
Intel predicts falling prices for computers
updated:
January 20, 2015
author: