Toshiba announced chips eMMC 5.1 capacity up to 128 GB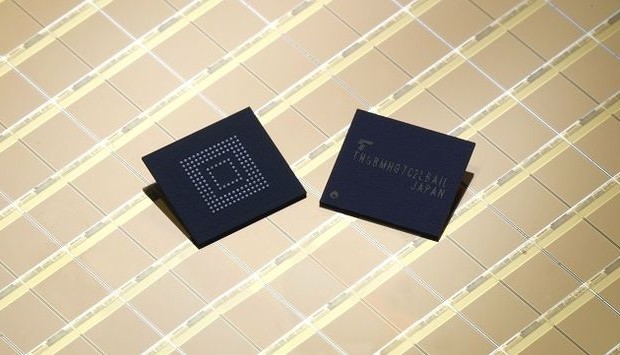 Company Toshiba Corporation announced the release of embedded flash memory such as NAND, which is different relevant standards JEDEC eMMC version 5.1. Recall, this specification was officially launched at the end of last month, and even before the announcement of Samsung announced the release of the industry's first chips eMMC 5.1.
Toshiba released new products using advanced 15-nm process technology. The memory chips are packaged with the controller in one compact housing. Thanks to its tiny size, trends are not only used in tablets and smartphones, but also in wearable electronics.
It is interesting that in October of last year, Toshiba has introduced 15-nm eMMC-chips, which formally comply with the mandatory requirements have not yet announced when the specification version 5.1. Today's news supports additional features described in the standard, such as technology queue Command Queuing and function Secure Write Protection. Command Queuing allows the device to analyze the team before their execution that maximizes the efficiency of eMMC-memory. This has a positive effect on the performance of random read operations, and reduces delays when reading data. As for Secure Write Protection, it describes a new security protocol that ensures that only trusted entity will be able to gain access to set the security level (for example, the creation of a secure storage or deactivation of protection functions).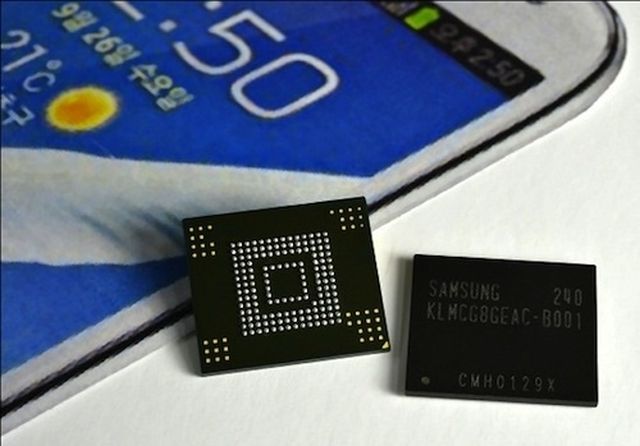 Study samples module capacity of 16 and 64 GB are available to customers, and 32- and 128-GB chips will appear later (Samsung models have a maximum capacity of 64 GB). Serial production will start in the second quarter. All devices in the building area of 11,5 × 13 mm. However, the height of the housing 16 GB version is 0.8 mm, 32 GB – 1 mm and 64 128 and GB – 1.2 mm.
Source: Toshiba Corporation
Toshiba announced chips eMMC 5.1 capacity up to 128 GB
updated:
March 26, 2015
author: