World record: GeForce TITAN X overclocked to 2 GHz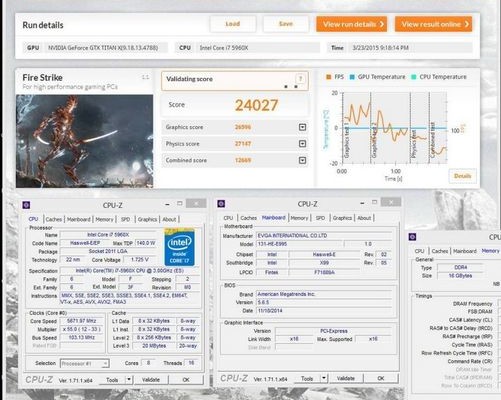 A well-known and very experienced overclockers Vince "K | NGP | N" Lucido, seems to set a new record in his career. This time he managed to overclock the GPU GM200 onboard card TITAN X up to 2020 MHz. Chip, consisting of 8 billion transistors and 3072 stream processors containing it simply prohibitive figure.
Of course, the acceleration produced using liquid nitrogen, and the result does not mean that the GeForce TITAN X is a normal rate, but still potential GM200 is truly impressive. Results 3DMark Firestrike was 24,027 points, more than the result of the tandem GeForce GTX 980 SLI, equal to 21,363 points.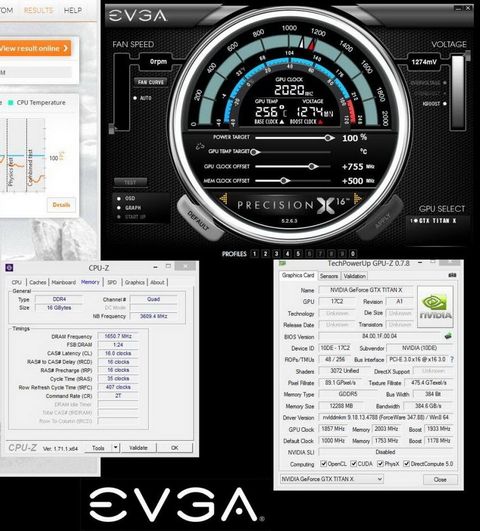 Somewhat earlier we reported that GeForce TITAN X was achieved in 1550 MHz core frequency, and that's a new record, nearly 500 MHz block the previous achievement. A new record was to be expected, since it took over an experienced overclocker such as K | NGP | N, but the figures still dazzling. If liquid nitrogen GeForce TITAN X takes such records, even with well-thought-out air or water cooling it is capable of much.
Source: Linus Tech Tips
World record: GeForce TITAN X overclocked to 2 GHz
updated:
March 26, 2015
author: