Tesla now offers battery packs for household and industrial use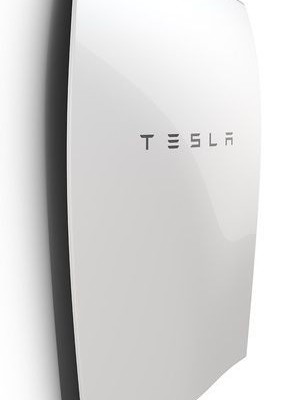 Technology of electrical energy storage in batteries are the cornerstone not only for mobile electronic devices, which tend to be thinner and lighter without sacrificing performance or the degree of autonomy, but also for the increasingly popular class of electric vehicles. The latter must be recharged quickly, do not be afraid to discharge the cold and overcome on one charge substantial distances. Of course, the added economic component: ceteris paribus, batteries should be relatively accessible and suitable for mass production.
As promised, in late April, the company Tesla Motors unveiled Powerwall battery packs for domestic use. In fact, this battery of lithium-ion cells with a liquid cooling system that allows you to store energy during the day and release it in the morning and evening. At least in sunny California, this algorithm is not devoid of meaning: the household is not available, the battery stores energy received from the sun, allowing you to save on the electricity network in the morning and evening. For such a daily cycle Tesla Energy, a new division Tesla Motors, offers domestic battery module capacity 7 kW ∙ h – they cost $ 3,000 excluding the inverter and installation services. Slightly better able to withstand the load module Tesla Powerwall capacity of 10 kW ∙ h – one unit can be assembled "uninterruptible power supply" of the house. Both types of modules can be combined into blocks of nine pieces that will ensure supply of electricity to 63 kW ∙ h and 90 kW ∙ h, respectively.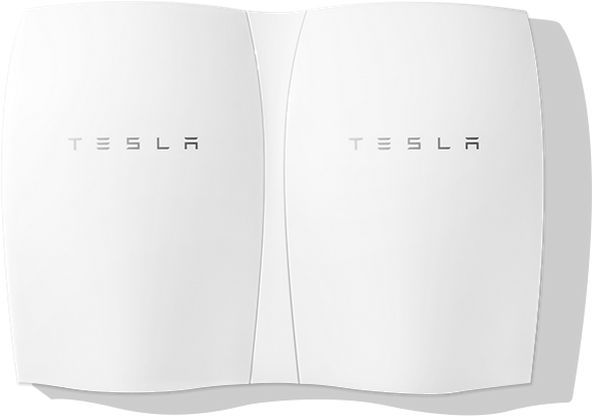 Actually, the name of the module Tesla Powerwall owes its relatively modest dimensions: 1300 x 860 x 180 mm combined with a mass of 100 kg and elegant housing, which can be not only white. This module is mounted on a wall in the garage or on the facade of the house. However, outside seating imposes some restrictions: the module is designed for a temperature range from minus 20 to plus 43 degrees Celsius. Here is the unit of two modules Tesla Powerwall:
Each module is capable of providing up to 2 kW load, the steady operation, and to 3.3 kW peak mode. Accordingly, the current changes from 5.8 A to 8.6 A. The voltage ranges from 350 to 450 V. For power consumers AC module must be purchased Powerwall inverter, but in homes with solar panels on the roof, he already has so I decided to sell Tesla and battery modules without inverter.
Where climatic conditions are not conducive to the active use of solar cells, modules Tesla Power can be used to charge accumulation at night when electricity is cheaper, with its subsequent consumption during periods of higher tariff. Business users Tesla Energy addresses the Powerpack battery modules capacity of 100 kW ∙ h, which will cost between $ 25,000 and scaled nearly indefinitely. Anyway, one of the customers are already expects to receive from the Tesla Energy "battery plant" with capacity of 250 megawatts. It is expected that the installation of residential units Powerwall will deal with energy companies and specialized services, but maintaining brand ten years warranty Tesla. The first customers will receive the battery this summer. It is interesting that the shape of pre-orders online allows Tesla to subscribe to notifications and the people of Russia, although the electric Tesla Motors in our country are distributed only through intermediaries. On Powerpack Powerwall and subject to the policy of "patent generosity" Tesla – any interested manufacturer may use the technology developed by the company for free.
Tesla now offers battery packs for household and industrial use
updated:
May 2, 2015
author: