SanDisk Automotive: NAND-memory for the new generation of cars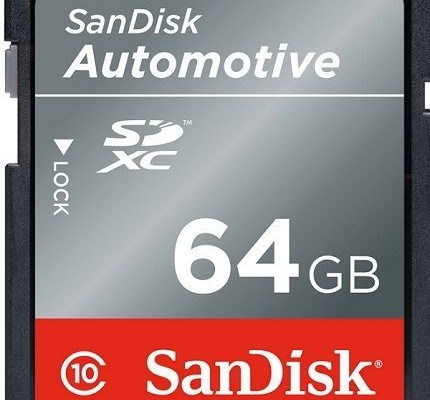 The company SanDisk Corporation announced the release of new durable and reliable solutions based on flash memory type NAND, which are aimed primarily at industry Connected Car and car entertainment systems of new generation.
The new drives are suitable for a wide variety of applications, including 3D-navigation, augmented reality, entertainment, technology, driver assistance, and others. The line included SanDisk Automotive SD-card and embedded iNAND storage capacity up to 64 GB. All new products have passed stringent certification AEC-Q100. Currently, SanDisk is also actively working to optimize their memory for the latest processors applications. Models Automotive iNAND characterized read speed up to 30 MB / s and write speeds of up to 120 MB / s.
Samples of new products are already available the largest automobile manufacturers worldwide.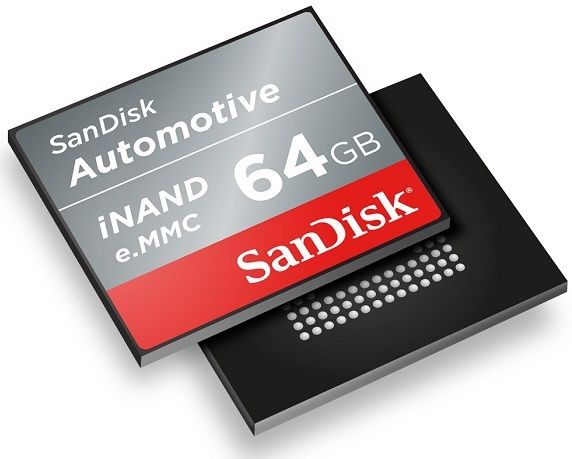 Recall, SanDisk is one of the largest manufacturers of flash memory. The company reported record annual sales, which reached $ 6.63 billion. This is approximately a 7% increase over the 2013 fiscal year, when revenue was $ 6.17 billion. Among the most notable announcements made by SanDisk in recent years, one can identify unusual release flash drive, iXpand with USB connector and Lightning, and available solid-state drives SanDisk SSD Plus and Ultra II mSATA SSD for the consumer market.
SanDisk Automotive: NAND-memory for the new generation of cars
updated:
February 6, 2015
author: