Toshiba has released a Encrypted USB Flash Drive, with encryption and keyboard to enter the password

Toshiba has introduced a series of flash trinkets Encrypted USB Flash Drive for users who often work with files that are not intended for the public eye.
As the name implies, drives support data encryption: it takes place on the AES algorithm with a key length of 256 bits. It is curious that for access to information the user needs to enter the password via the integrated mini-keyboard before connecting transmitter to your computer. To maintain the performance of the functions of the battery pack.
Device Encrypted USB Flash Drive endowed interface USB 2.0. After disconnecting the computer from the keychain is automatically locked. Provides a mechanism for protection against attacks "brute force": after 10 failed attempts to enter PIN-code data is destroyed.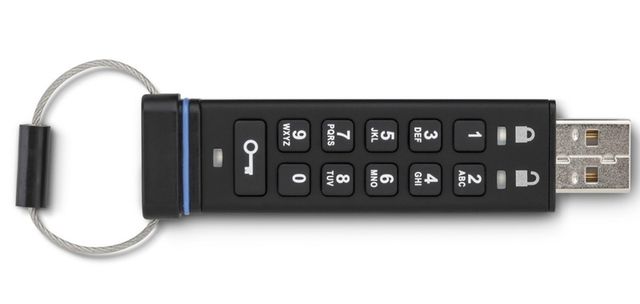 Drives are made in aluminum housing with protection against moisture and dust. Dimensions are 75 × 20 × 10,3 mm, weight – '25.
In a series of Encrypted USB Flash Drive includes models with a capacity of 4, 8, 16 and 32 GB. The stated data rate in reading and writing modes – 27 and 24 Mbytes / s, respectively. Charms are offered at prices from 95 to 200 US dollars.
Toshiba has released a Encrypted USB Flash Drive, with encryption and keyboard to enter the password
updated:
February 6, 2015
author: