Gaming Headset Roccat Kave XTD 5.1 Analog ready for release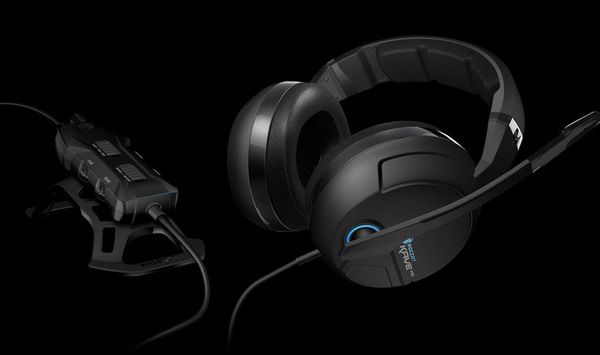 Until the end of this month will begin global sales of new computer headset Roccat Kave XTD 5.1 Analog. Model created for gamers, as well as for those who appreciate not only the quality but also the surround sound, so it provides a six-channel sound. The headset will be in stores in most countries of the world.
Already approved by the official price trends, it is urgent for our country.
By the sound source is connected via a standard cable with connector 3.5 mm at the end. Surround sound is provided by two 40mm speakers in each cup, which share space with 30-mm unit vibration. Package includes remote control and built-in microphone, which is decorated with adjustable backlight microphone. It is an indicator of the activity of the silent mode, which is needed for those who believe that they can listen via the microphone. As a bonus – interference insulator technology that serves as a noise reduction system.
Headset Roccat Kave XTD 5.1 Analog refers to the closed type, so while listening to music or stay in the worlds of video games extraneous noise will not distract. The microphone can not be hidden inside one of the bowls, but it turning.
Source: roccat
Gaming Headset Roccat Kave XTD 5.1 Analog ready for release
updated:
April 9, 2015
author: