HP Omen Pro laptop with gaming design for professionals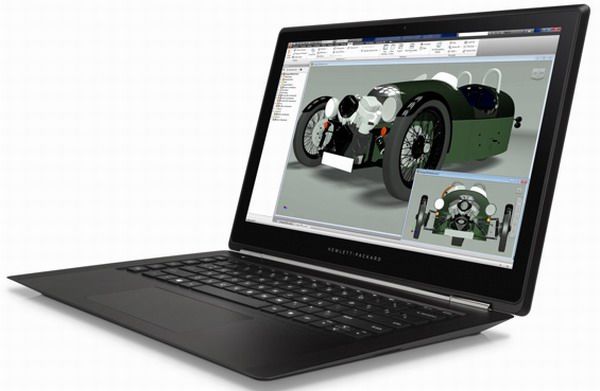 Not so long ago, was released a gaming notebook HP Omen. The model proved successful, and on this basis it was decided to make a new laptop for professionals. Today it was presented under the name HP Omen Pro – thin, lightweight, gaming design, but not the game.
Laptop HP Omen Pro weighs only 2.12 kilograms at a thickness of less than 16 millimeters, and this mobile workstation based on the processor Intel Core i7-4870HQ or Core i7-4720HQ. It discrete video card, and the top-end version contains a professional card NVIDIA Quadro K1100M. It displays a graph on the screen with a diagonal of 15.6 inches and a resolution of Full HD, with the screen – touch. Disk drive system is the HP Z Turbo 256 or 512 GB, and connects it to PCI-E, which provides record performance data rate. As for RAM, it strips DDR3L-1600 up to 16 gigabytes.
All the necessary components, such as wireless communications, high-grade OS, the keyboard with protection against ingress of water and other amenities – it's all there in the HP Omen Pro, as it is fully geared for the execution of works of any kind, and not under the game. By the way, a laptop running Windows 7 Pro 64 bit. Its price starts at 2,200 US dollars. Release HP Omen Pro has already taken place, but so far only in the US.
HP Omen Pro laptop with gaming design for professionals
updated:
April 15, 2015
author: