Opening of New Nintendo 3DS XL: what lies inside the handheld console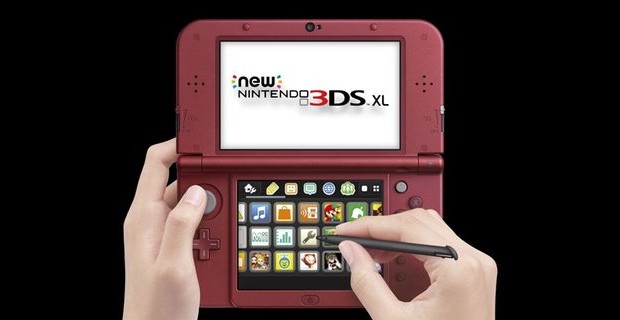 IFixit craftsmen studied anatomy and appreciated maintainability portable console New Nintendo 3DS XL, went on sale in the European market on Friday.
Compared with the original model, New Nintendo 3DS XL has received a number of improvements. In addition to the use of more powerful hardware, maker added a so-called "Stick C» – a second analog on the right of the controller housing. The device is characterized by a higher convenience of watching 3D-images: built-in camera monitors the position of the user's face and adjusts the output image on the screen, taking into account the viewing angle of the player. Also, includes support for NFC.
Thus, the autopsy revealed that the New Nintendo 3DS XL Nintendo applied its own processor with the designation 1446 17 CPU LGR A. iFixit experts believe that it is executed on the architecture of ARM. Nintendo itself says that the used chip 'allows for faster download programs, accelerate the launch of applications from the HOME menu and improves overall smoothness of operation. "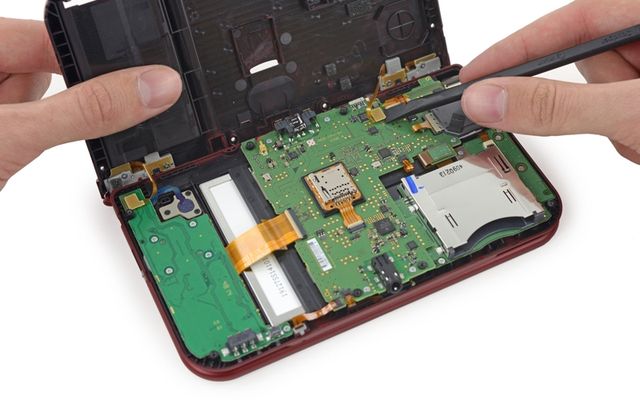 In the console installed wireless controller Atheros AR6014G-AL1C Wi-Fi, a module of flash memory Samsung KLM4G1YEMD-B031 4 GB eMMC NAND, as well as the memory chip Fujitsu 82MK9A9A 7LFCRAM 1445 962 FCRAM (Fast Cycle RAM). Power provides battery capacity of 1350 mAh.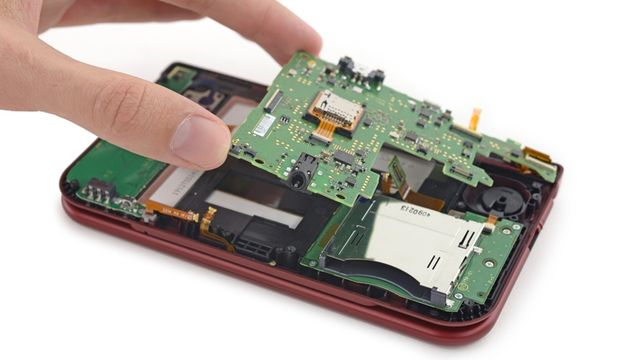 Maintainability New Nintendo 3DS XL is estimated at five points out of ten (on a scale iFixit). Among the advantages of the structure called the relative simplicity replace the battery, and the lack of proprietary fasteners and a large amount of adhesive.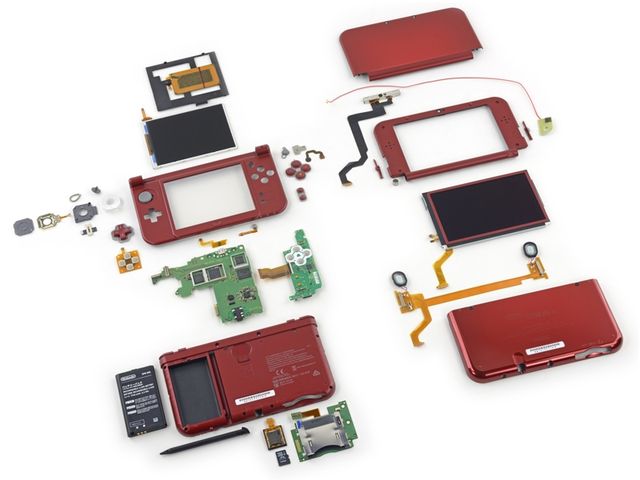 At the same time, the console uses a very large number of miniaturized components, and some cables can be easily damaged. Headphone jack and connector for charging soldered to the motherboard, making it difficult to repair. In addition, the assembly may be difficult to correct connection of all connectors.
Opening of New Nintendo 3DS XL: what lies inside the handheld console
updated:
February 15, 2015
author: