LG 29UC97: curved monitor with an aspect ratio of 21: 9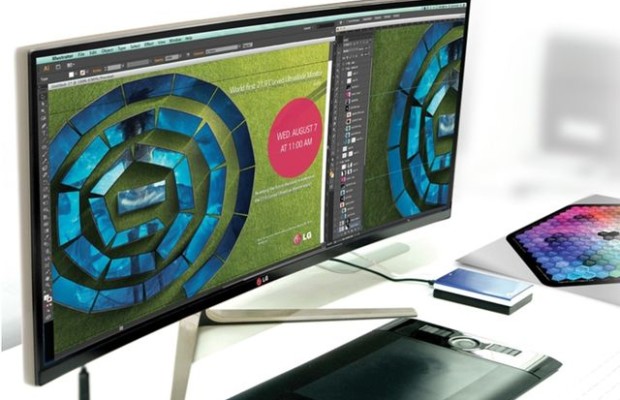 LG Electronics has expanded the family of monitors model 29UC97, performed on the AH-IPS matrix with a diagonal of 29 inches.
The panel has a concave shape. The resolution is 2560 × 1080 pixels (according to other data, go ahead and do reach 3440 × 1440 pixels), aspect ratio – 21: 9. The monitor is characterized by brightness of 300 cd / m2, contrast ratio of 1000: 1 (dynamic contrast reaches 5,000,000: 1) and viewing angles horizontally and vertically to 178 degrees. Response time when switching between shades of gray is equal to 5 ms.
29UC97 model provides 99 per cent coverage of the color space sRGB. To connect the signal sources, there are two HDMI connector interface DisplayPort 1.2. Monitor is endowed with a two-port hub USB 3.0. In addition to this, there are two high-speed Thunderbolt port with a capacity of up to 20 Gbit / s.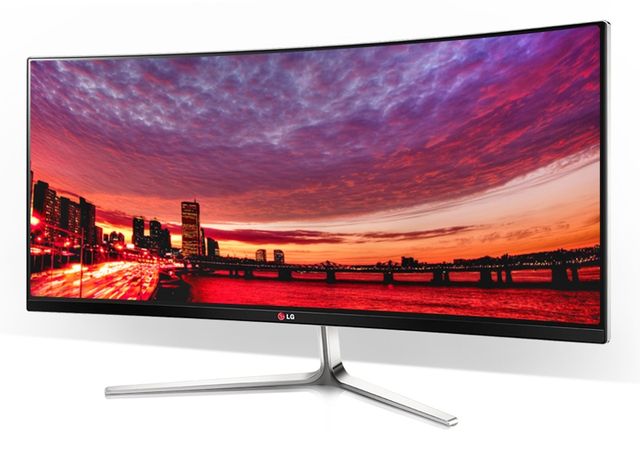 It is alleged that the curved shape facilitates the perception of the image on the monitor by increasing the effective radius of the review images on the screen. Thanks to built-in surround sound stereo speakers MaxxAudio 7W each provide rich and clear sound with deeper bass.
Buy novelty will be an estimated price of 650 euros.
LG 29UC97: curved monitor with an aspect ratio of 21: 9
updated:
February 15, 2015
author: