Olio Model One – «killer» Apple Watch from the former lead designer of the Apple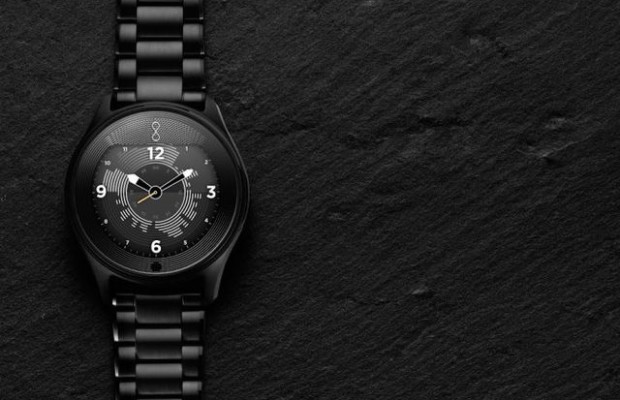 One of the main designers resigned from the company Apple, to create the first "real" competitor smartwatches Apple Watch. So, meet Olio Model One – stylish metal "smart" watches that are so "smart" how the clock.
Following the example of Apple, when designing watches Olio Model One cornerstone was set style and design. Founder and CEO of startup Olio is Steve Jacobs, former chief designer and senior product manager at Apple. Prior to Apple's Steve Jacobs worked at Google, Beats, HP and Amazon. Jacobs joined the designers and engineers are former employees of NASA, Pixar and Swiss watchmaker Movado.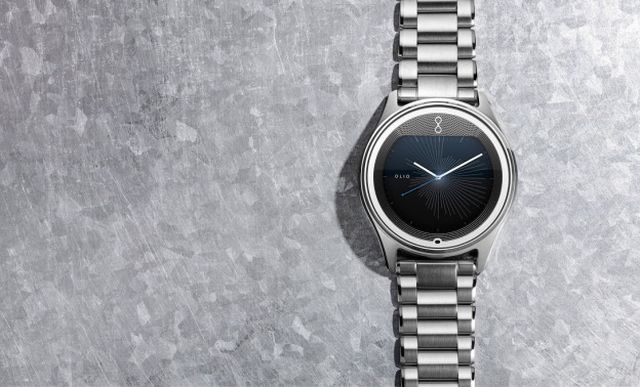 According to the manufacturer, the watch designed as a complete contrast to the mass of the product, while the current strategy of the company is to create a well-designed products for the most demanding customers who want the latest technology, but on their own terms.
Watches got round case with a diameter of 47 mm stainless steel 316L. The manufacturer offers a stainless steel bracelet and leather strap. In the first case the clock weighs 161 g, the second – '81
Unfortunately, detailed specifications watches Olio Model One manufacturer did not disclose. We only know of a Bluetooth 4.0 adapter and microphone.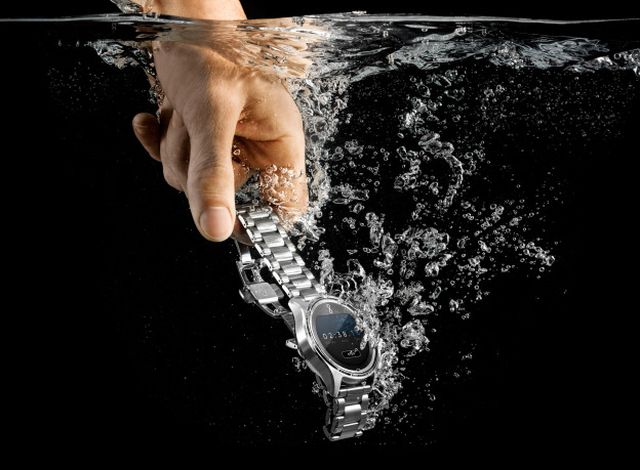 In a press release reported only some of the software product features, among which mention cross-platform (supports iPhone, Android smartphone, and many other accessories), the ability to use the watch as a hub devices for "smart home", management support through gestures and voice, personal Assistant Olio Assist, analyzing actions and personal preferences to provide practical advice, the distribution function of all incoming information for two temporary streams and individual design options of the dial.
Judging from the press images, watches will be protected from water and not quite round display. As is the case with Moto 360, the screen a little "bitten", however, at the top, not the bottom. In the case of Motorola is due to location of the light sensor. What lies behind the inactive segments in the case of Olio Model One – yet to learn.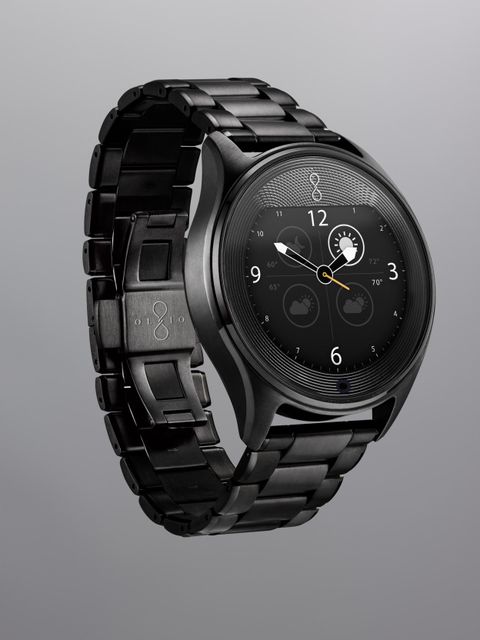 Battery life Olio Model One in the smartwatches – up to two days. In order to completely fill the battery charge, discharged to zero, less than an hour.
Smartwatches Olio Model One will be released in two versions limited edition: 500 pieces of conventional versions cost $ 595 each, and 500 models with special wear-resistant coating in black for $ 745 each. Both versions hours Olio Model One is already available for pre-order on the official website, the delivery is scheduled for the summer.
Olio Model One – «killer» Apple Watch from the former lead designer of the Apple
updated:
March 28, 2015
author: