Nintendo sells 13 million dollar figurines Amiibo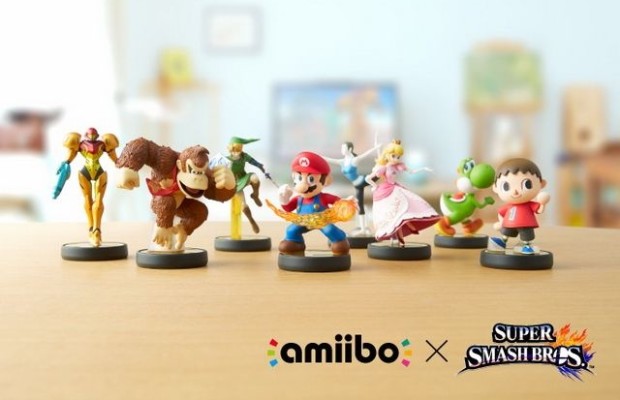 Nintendo distinctive vision of the gaming industry and is always striving to maintain their own, different from other style of their products, even if such an approach is forcing her to lose more market opportunities. But the launch of figurines Amiibo again proved the success of the company's policy. Nintendo notes that these figures interactive sensor NFC sold in the US doubled in large quantities than successful Super Smash Bros. game for Wii U. That is, we are talking about 2.6 million.
Given that in the past month, according to the company, sales Amiibo were about level with the Super Smash Bros., picking up the pace of their implementation. However, Amiibo – is not an invention, but merely competent borrowing ideas of products such as Activision Skylanders, and Disney Infinity.
Nintendo uses its huge cast of characters from the iconic video games to obscure, to create a wide range of figurines, which allow you to open additional opportunities in games when Amiibo contact with built-in NFC Controller GamePad for Wii U. Mobile Console 3DS also has this feature, and Nintendo is going to release the appropriate adapter for your older game systems.
Amiibo entered the market in November. Each figure is $ 13, and many of them are difficult to find on the market that encourages collection of interest and auction sales. In addition, Nintendo said that the less popular models will at some point be removed from production. But the famous characters like Mario and Pikachu easy to find and buy the standard price.
Previous reporting quarter from Nintendo ended surprisingly good results, and profitable product collection can only help us in building net profit. Wii U is unlikely to bring together a wide audience, despite a steady stream of great games, but Amiibo prove how useful can be the target audience of Nintendo.
Nintendo sells 13 million dollar figurines Amiibo
updated:
January 19, 2015
author: