Named the largest manufacturers of LCD TVs in 2014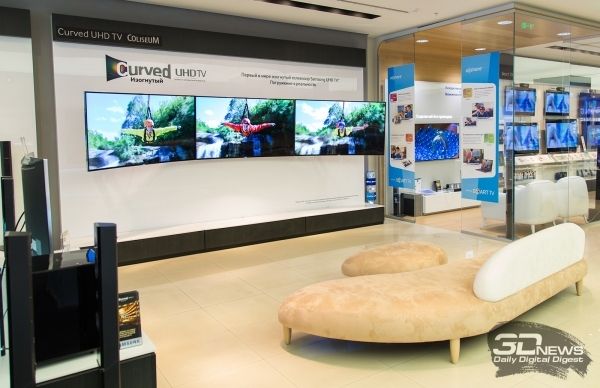 Research company WitsView assess the situation on the global market of LCD televisions. Its volume last year rose, leadership kept the Korean brands, and the Chinese have occupied half of the ten largest producers.
According to analysts, in 2014 the global supply of LCD-TVs made 215 million units, which is 5.4% higher than a year earlier. This rise is associated with the improvement of the economic situation in North America, focusing on large-scale models, manufacturers and their rejection of the plasma devices. In addition, consumers stepped up purchases of new vehicles to replace the old one.
The first place for the volume of shipments of LCD TVs Samsung and preserve the LG, the market share of which amounted to 22.8% and 14.9%, respectively, compared to 21% and 13.7% in 2013.
Three leaders closed the Sony, which has allocated its TV business into a separate company. Japanese vendor took 6.8% of the market in 2014, ahead of the Chinese manufacturer TCL, in an asset which turned out to be 6.1%. A year earlier the index was measured by the presence of TCL 7%.
In the top 10 leading TV brands includes four more representative of the PRC: Hisense (5th place), Skyworth (6th), Konka (7th) and Changhong (9th). On the 8th position located Vizio, on the 10th – Sharp.
Analysts say that in 2013, a dozen major TV manufacturers included only three companies from China, as well as two famous brands from Japan – Panasonic and Toshiba.
Named the largest manufacturers of LCD TVs in 2014
updated:
February 10, 2015
author: