Sales are seen fake AMD processors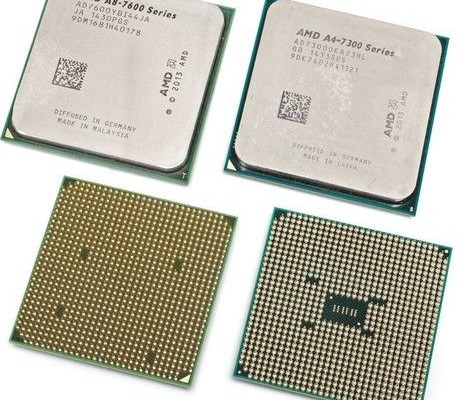 It seems that even such a large chain stores like Amazon, is not immune to counterfeiting. There are indications that the sale of fake across processors from AMD. Of course, you can not just pick up and fake processor, but the story of remarking chips is not new. At this time, under the fraudsters caught sight Series APU A8: while the inscription on the cover reads A8-7600, in fact it's quite old Athlon 64 X2 5200+.
Wicked humor of the situation is that the Athlon 64 X2 5200+ AM2 socket uses, and in any case can not be installed on a motherboard with socket FM2 +, as the original A8-7600. Scammers do not even bother to check their compatibility counterfeit goods. That is, total nonsense or boundless audacity? After all, such a fake will reveal instantly, even when you try to install the processor into the processor socket. What happened several times with customers from Amazon UK. While the market were seen only fake AMD A8-7600, and it is unknown as to whether remarking any other processors.
Nevertheless, we believe that at some time taken when buying should be doubled. However, when working with chain stores do not so simple: hardly larger vendors like Amazon, agree to open the box and take a picture of the processor from the contact for each client solely for reasons of time. At this time, AMD commented on the situation. The company claims that its guilt in the leak processors and no appearance of fakes has nothing to do with its production processes. Conducted a joint investigation with Amazon, which is intended to prevent the possibility of recurrence of a similar situation in the future.
Sales are seen fake AMD processors
updated:
February 10, 2015
author: