Mitsubishi has developed a mobile multimedia system for Android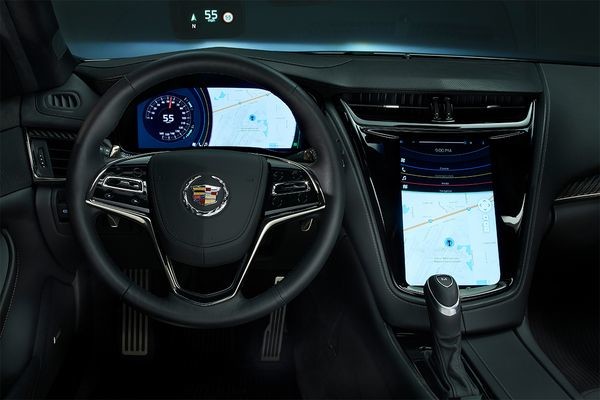 Every year, Google Android operating system is becoming more popular. It has long gone beyond smartphones and is used in many other devices. And recently, the company Mitsubishi Electric has developed a multimedia system FlexConnect, based precisely on this operating system.
New multimedia system can be installed in various vehicles manufacturers. It is based on the processor Jacinto-6 from Texas Instruments and uses three displays at once. The main place it occupies 12.1-inch touch screen with a resolution of 1280×800 pixels, which is mounted on the center console of the car. 12.3-inch screen with a resolution of 1920h720 pixel acts as a car dashboard. And apart from that provided in FlexConnect projection screen with a resolution of 480×240 pixels.
Drivers will be able to divide the main screen into three parts FlexConnect or display information on it only with one of the vehicle systems (such as the map). And for even greater convenience, the FlexConnect provides the ability to move information from one screen to another.
Mitsubishi Electric has already demonstrated a prototype FlexConnect on one of the car brand Cadillac. But the company still refused to name the exact timing of the start of its mass use.
Mitsubishi has developed a mobile multimedia system for Android
updated:
May 19, 2015
author: