Lian Li will show two new cases at CeBIT 2015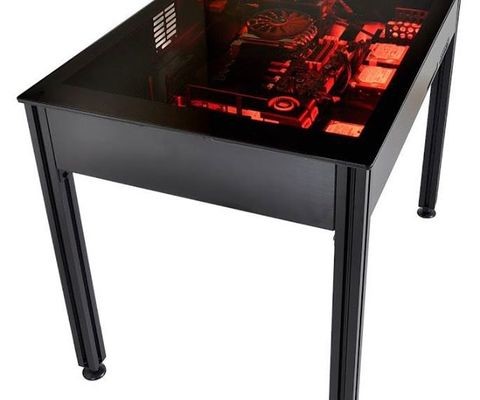 Company Lian Li has published pictures of two new cases, which exist only in the form of prototypes and the first time the world will be showcased at CeBIT 2015, which will take place next week from 16 to 20 March in the exhibition center in Hannover. New items are named DK-Q2 and PC-08. The first of these truly original:
I'm sure many thought that the components can be hidden in the computer desk, some even created a makeshift structure, and Lian Li will be the first to release a commercial version of the "body." Under the transparent tabletop hiding place to install a full-size system board ATX, however, have expansion cards connected via flexible cables.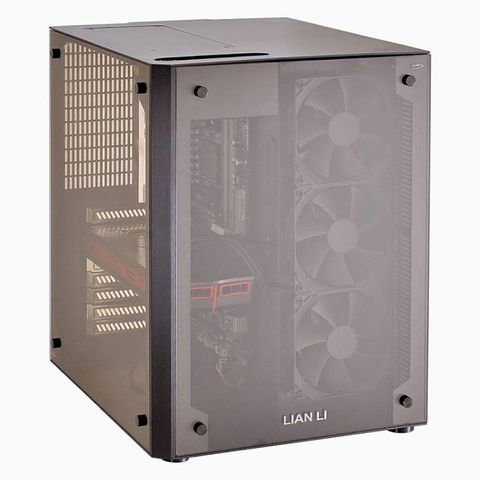 The second building, PC-08, is more traditional and is a cute candy bar whose walls are made of smoked tempered glass. Drive cage here accommodates up to six discs as 3.5 ". Expansion cards are arranged in the usual way, and a lot of space in the system to install the radiator liquid cooling system. Neither pricing nor the timing of the availability of a new body of evidence yet, so I have to wait for the start of CeBIT.
Source: Linus Tech Tips
Lian Li will show two new cases at CeBIT 2015
updated:
March 14, 2015
author: