How to choose a graphics card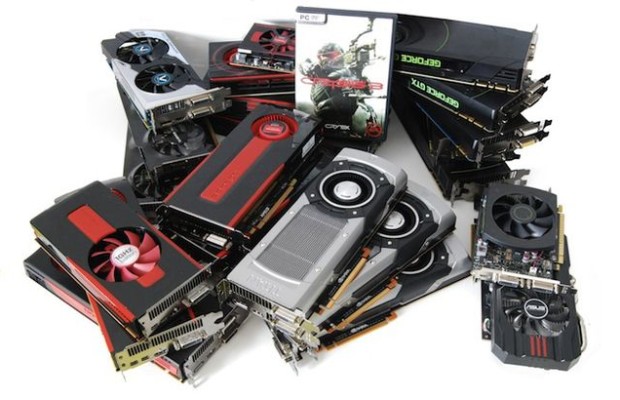 The materials devoted to the choice of CPU and motherboard, we focused on the need for an integrated approach since both elements form a whole – platform. Graphics – another key component of any system unit, but it is less tied to the first two and at the same time has its own characteristics that must be considered when watching the price lists. In this guide, we will tell the buyer how to choose a graphics card.
On the graphics card in modern computers are assigned the task of processing and output of 2D- and 3D-images, carrying out various calculations – from physics in games to complex specialized computing.However, in the context of this material we will cover only the basic issues relating to display images on the monitor screen.
Unlike processors and motherboards, video cards choice – a problem sometimes even more complicated.Model lines, generation capabilities of discrete and integrated graphics are constantly being improved, not yielding and often outstripping the number of categories other devices. In our market, there are now three dozen offers from manufacturers, at least a dozen vendors represented 30-50 products.
A few years ago it was the actual distribution of the type of graphics card interface (AGP and PCI-Express). However, decisions in the AGP-form factor on the market actually does not remain, because at Awareness system with this interface complete replacement platforms not be avoided.
AMD Radeon or NVIDIA GeForce?
On the graphics card market is dominated by two chip makers – AMD, at the time became the owner of ATI ( Radeon TM ), and NVIDIA ( GeForce TM ). Few alternatives for lovers of exotic completely disappeared from the shelves a few years ago. Intel, the offers powerful integrated graphics 'tied' to most modern processors, we are in the context of this material is not considered.

How many this market – so many of the forum being "holy war" on "whose video is better." It's hard to say for sure – when comparing products that are comparable in terms of price and it all depends on the type of game applications and engines on which they are based. At times faster in 3D solutions AMD, NVIDIA sometimes takes revenge. Absolute parity or permanent advantage is not even in synthetic benchmarks.Dominance in the image segment also impermanent – as technology leaders alternate.
The only thing that should be noted in the affected context – in the user's environment is true there is a perception that support for graphics cards (driver) is better from NVIDIA, but AMD has recently made significant progress in this regard and the difference is not so noticeable.
And can still integrated graphics?
Recall modern Intel processors and APU AMD prior have integrated graphics.Its capacity is more than enough for office applications, browsing and viewing multimedia content.Moreover, the integrated GPU supports all modern technologies and allow you to run almost any game – it all depends on the level settings. If a resolution of 1024 × 768 or 1280 × 1024 is acceptable to you – you can even wipe the activation of most delights in heavy graphics 3D. For casual and old video games with low (by modern standards) System requirements generally built GPU has more than enough resources.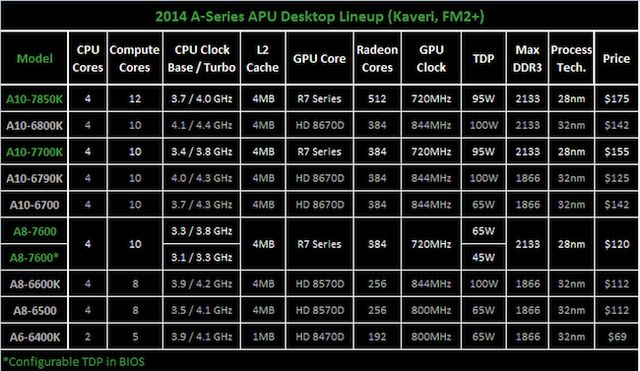 Integrated graphics is especially relevant in the budget segment. Buying a modern PC with a discrete adapter does not make sense – core APU AMD in the performance Socket FM2 / FM2 + are often faster to use than eg, GeForce GT 610 . Actually the market so many offers of cheap NVIDIA cards and much less – AMD Radeon. Chipmaker rightly believes that APU cope with the tasks assigned to them. However, for platforms Socket FM2 / FM2 + manufacturer offers technology Dual Graphics, allows you to combine the possibility of APU integrated graphics and graphics cards, entry-level chips AMD.
Determine the type of application
Choosing a video card based on the fact, in some applications, it is often used.When it comes to specific games – learn the results of our test comparisons in them. No – still without view detailed studies on speed graphics subsystem, is not enough. Of course, assuming that you want the best use of the available budget.
We draw your attention to the fact that, like the processors available on the market different generations of graphics cards. Sometimes it makes sense to purchase a representative obsolete lineup, but a higher class, because it will outperform a comparable price for the modern model.
Choose a card based on the diagonal of the monitor
To work in office applications and entertainment owners monitors with a modest resolution (15 " of 1024 × 768, 17-19 " of 1280 × 1024, 18.5 " of 1366 × 768) do not have to spend money on high-end graphics card – even moderately good budget decisions cope with their tasks. Midrange adapters are relevant for approximately 21-22-inch diagonal and above (1680 × 1050 +).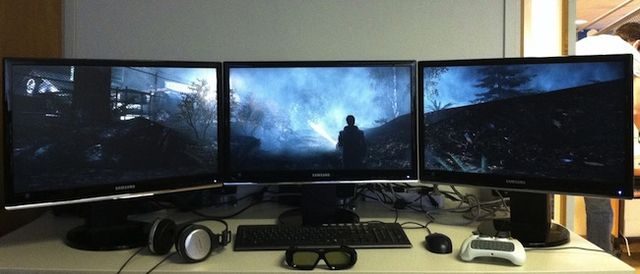 Do you monitor more and you do not mind playing at maximum graphics quality? Then if there are sufficient funds to a proposal in the middle and upper price segment.
Processor affects performance video subsystem
Even if you have a 30-inch monitor, and enough money to buy a high-level graphics card, and the system unit employs a mediocre processor before last generation (eg by AM2 + / LGA775 / LGA1156), do not rush. The processor also affects the performance in games, sometimes quite significantly, and the replacement card – not a panacea. This effect is best seen in lower resolution and medium quality settings. Observe balance components – remember tips that we gave inSelection Guide CPU, maybe add RAM in your PC.
The average rate of speed in games
Very often in the charts of test materials indicate the average speed of the cards in play, expressed in number of frames per second. However, in any 3D-applications are possible so-called failures of performance in heavy scenes, so if you have the basis is it – look at the minimum values in your favorite games. So can avoid "hanging", "slowdown" in the process of work and leisure.Conventionally considered to be comfortable at 30 frames per second and more.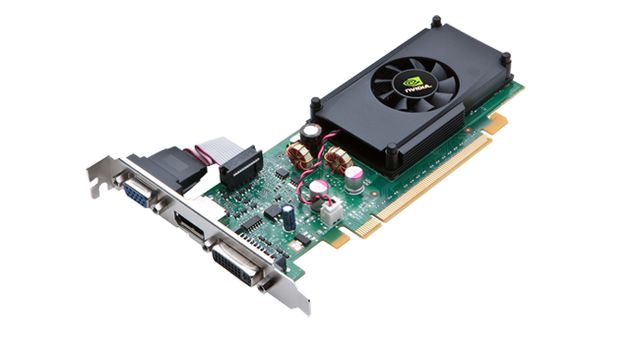 More video memory – not always better
Many users unknowingly assess the performance in terms of graphics memory is soldered to the motherboard. However, it is fundamentally wrong position and, perhaps, the most rough mistake that do not want to at least an elementary understand the technical nuances of the organization of the discrete graphics. Manufacturers its part successfully used this ploy raspaivaya 2-4 GB slow memory on relatively inexpensive card, which work quite modest 512MB.
Because it is often similar due to the deterioration of frequency characteristics – "bloated" products lose an ordinary fellow, when it comes to 3D-applications.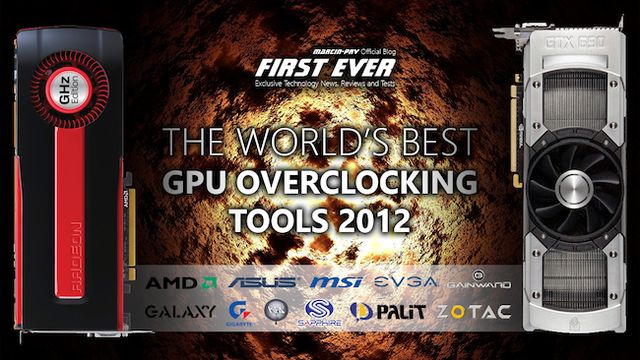 However, if you prefer "heavy" game – it is better to have a budget card with 1GB of video memory. For mid-level adapter, this figure rises to 2 GB, for the expensive models and high quality graphics settings at a maximum resolution (Full HD) – very handy to be 3 or even 4 GB.
If you will talk about the type of video memory – all things being equal, pay attention to models with GDDR5. It operates at much higher frequencies than GDDR3, although the degree of influence depends on the micro card and the width of the bus with the data interchange GPU. In the case of a significant difference in price applicable to the cheapest graphics cards, this parameter can be safely ignored.
Priority speed?Beware trimmed tires!
Earlier in terms of breaking away from the tire specifications and cuts communication with the memory was more variations, including the part of the developers of graphics cards. Today, manufacturers of final decisions have less freedom in this regard.
However, the council is relevant mainly for those who buy low cost solutions. Remember: 64 bits other things being equal – it's bad. The older generation video cards with a wider bus (128-bit) mostly outperform "truncated" representatives of the new lineup, occupying one price niche.
A graphics card manufacturer is better?
It's hard to say for sure. The range of any self-respecting player market has some interesting solutions, which reflects the accumulated years of positive experience in production.
Should be evaluated every single model of video card. In general, there are line DirectCU from ASUS andLightning / Gaming from MSI, although part of the model and family of adapters from other manufacturers can compete on equal terms with them or have a more affordable price.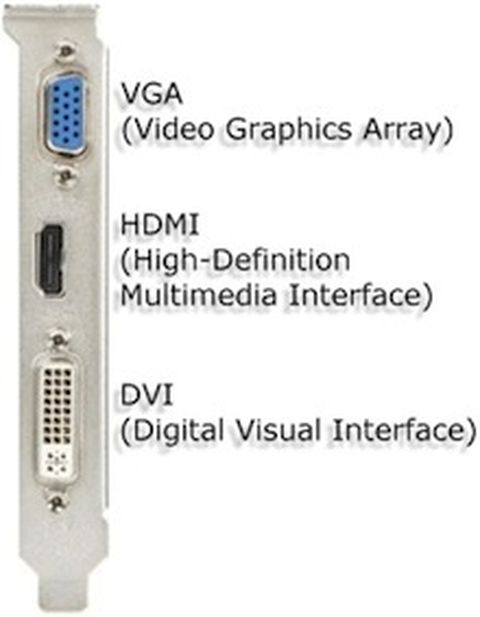 Design of graphics card is better?
There is a division into two groups, regardless of the range of graphics cards – the reference and dereference.
Reference, or reference design – PCB version proposed by the developer as the optimum for a particular GPU, and a reference may be the card entirely, and only fee that manufacturers equip cooler at its discretion.
Non-reference design – created by manufacturers to fit their needs in order to reduce the cost of the printed circuit board or advanced features (factory overclocking), increasing the load capacity of the power subsystem. PCB other than the reference, the reference is not always better though it usually works in the segment of high-performance solutions, which are fast, even expensive products largely form the image of companies.
Overclock overclocking strife.Do not be deceived!
In cases where manufacturers modify the printed circuit boards using an improved cooling system, significantly increase the operating frequencies of video cards, additional payment for factory overclocking often justified. Most of the increase in prices for "pumped" model compared to the reference light.
However, there is a downside. Easy to boost the base adapter 10 MHz – the same factory overclocking.However, to achieve these and much better performance if you want the power even for beginners, and these cards can be recommended for the acquisition, if the price does not differ from the ordinary cost solutions based on the same GPU.
Most modern graphics cards equipped with two DVI. Less common HDMI, DisplayPort ,D-Sub and analog TV output. Depending on the generation of graphics cards and a particular model, this set can seriously vary, so if you have certain preferences, pay attention to the bar assembly. Note that the card with two DVI adapter kit is still on the analog output type, while pin-board mini-HDMI and mini-DisplayPort is highly likely that the adapter will be included in the full-size variations of these connectors.
Adhere to the diet
For each graphics adapter, maximum demand indicators exist in the work and hence to the power supply requirements. These data are specified in the manufacturer's specifications, as well as on the websites of chipmakers. With self-sizing BP keep in mind that in addition to discrete graphics active consumer of electricity in the computer is the CPU, the mite contribute drives (especially classic hard drives), motherboards, optical drives, fans. Note that the bulk of the devices connected to the 12-volt lines, so the total capacity of power supply can serve as a guideline only if taken from the reserve. Hence, for example, at the stated TDP graphics card at 200 watts need a quality power supply capacity of 500 watts.
As for connectors – any modern PSU (not OEM) has enough connectors to connect it to at least one card with two six- or additional power connector.
The noise level is set
Modern graphics cards in most consumers are tens or hundreds of watts of power, respectively, they give off a lot of heat that needs to be dispelled. As the cooler uses two fundamentally different categories coolers – active (equipped with fan) and passive (silent). Water cooling – exotic, often non-reference for advanced users.
Active cooling system (CO) also differ in the level of noise in the work. This figure depends on the actual design of the cooler and the rotational speed of the impeller. And if the first parameter can not be changed, then the second amenable to adjustment by software.
When quiet operation – one of the key criteria, it is better to look at proposals for passively cooled graphics cards. They are very much in the budget segment, and sometimes lasts an average. However, do not forget about ventilation system unit – silent card in very hot, which sometimes leads to a reduction in product life.
High-performance solutions are usually equipped with extremely active CO. Less successful in terms of acoustic comfort reference model (especially products AMD) and cards with small "turbines". Better look adapters that are equipped with dual-slot cooler with and one to three fans with a larger diameter of the impeller.
If you carefully re-read the material but still can not determine the choice – in our database, there filters to filter out video cards in accordance with the generalized, but quite a competent classification.Pay attention to it when you search for the graphics adapter. Hopefully, the rest are listed in the article, the Council will not be left without attention and help you make the right choice.
How to choose a graphics card
updated:
March 14, 2015
author: