The laptop Lenovo LaVie Z 360 found problems with body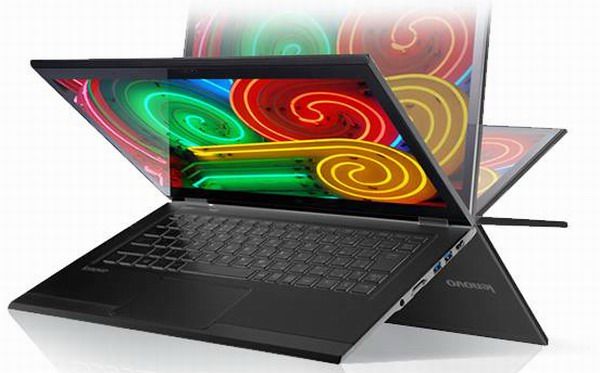 Lenovo recently launched the sale of its most advanced transformer LaVie Z 360, which is both easy and powerful, and versatile. However, the review of the certificate holder that just with his versatility and problems, and quite serious.
Declared as a mobile computer class "4 in 1», Lenovo LaVie Z 360 does not correspond to this description because the can transform only a laptop and a tablet because of the crude software. According to the manufacturer, it can also be used in the mode of the device for presentations and as a counterpart to the desktop, but then there are certain disadvantages. If we consider the Lenovo LaVie Z 360 as a device for the presentation, the image will automatically be rotated 180 degrees, but this is not happening. We have all done manually, but it is very inconvenient, so minus one mode of use.
What about the desktop version, in this case acts as a keyboard stand. In this arrangement, it concerns the horizontal surface of the table and must be disconnected to avoid accidental clicks on a button, but it does not. Total, Lenovo LaVie Z 360 – a laptop and a tablet, but no more, so that the device is crude. Lenovo representatives have not responded to the identified problems, but they are solved by simply writing a small patch to the current software.
The laptop Lenovo LaVie Z 360 found problems with body
updated:
May 13, 2015
author: