Genie will turn food containers into the food in 30 seconds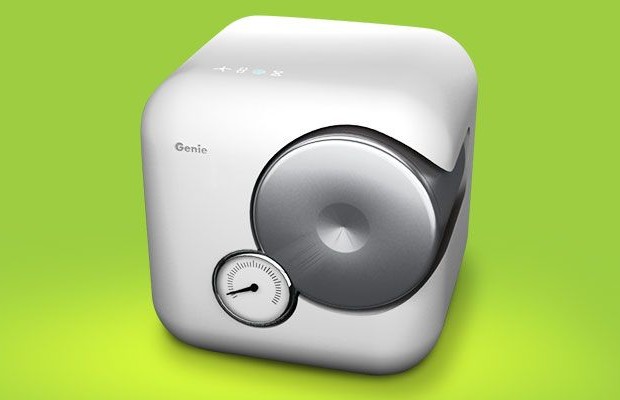 If anyone watched the TV series "Star Trek", it will recall the device "replicator", the ability to synthesize food and drinks on demand. And an Israeli company has developed a modern analogue of this invention, which was called Genie.
The device is simply placed on the table, and it uses food containers to create your favorite dish. The developers claim that Genie claims to be the personal chef. Moreover, the cooking process takes less than one minute. The company did not disclose details of the patented technology, but as soon as you select a specific container and placed inside the Genie, after 30 seconds, the user will get a fresh and tasty dish.
However, it should be noted immediately that food containers meant exclusively special containers from the company, but not any packaging that is in the house. The fact that they look like a shallow dish and are within the natural ingredients, which have been lyophilized. It's a process, which preserves all the nutrients and the structure of the product and increases shelf life of 1 year or more.
If you need to follow a strict diet, the Genie will monitor all keystroke. The entire apparatus is controlled via a smartphone, and it is planned that this unit will study user habits, and it will help to balance the right diet. Already you can even pre-order for Genie, to get him one of the first. However, neither the price nor the release date yet to be announced.
Genie will turn food containers into the food in 30 seconds
updated:
May 13, 2015
author: