Ultra light laptop Lenovo LaVie Z on sale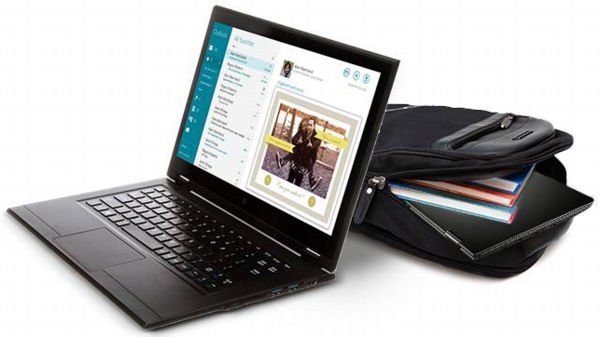 Lenovo start global sales of its new notebook LaVie Z of those that almost weightless. Its weight is only 850 grams, even if the metal case. On the one hand, it is true enough, but on the other hand, initially at the level of the claimed weight of 750 grams.
With the price of the laptop Lenovo LaVie Z cheated us too – it had to start with a mark of 1,300 US dollars, but in the end mobile PC you can buy at least $ 1,500. However, in the future, may withdraw any of its extra-modification, but talk about it yet. Yet Lenovo LaVie Z is worth the money, as with minimum weight and relatively compact dimensions it can give odds to many of its full-size competitors. That is the only one of its screen, which at 13.3 inches diagonally holding Quad HD resolution or 2560h1440 pixels.
In the base there are 8 GB of RAM and SSD 256 gigabytes, plus there is a processor Intel Core i7-5500U, referring to the fifth generation Broadwell. Laptop Lenovo LaVie Z is also a version Z 360, which is $ 200 more expensive and has all the same glands that basic modification. The difference is the screen – it is touch and turning, and the rotation angle of 360 degrees. This makes it a hybrid notebook and tablet.
Ultra light laptop Lenovo LaVie Z on sale
updated:
May 2, 2015
author: