Xigmatek Nebula C painted in bright colors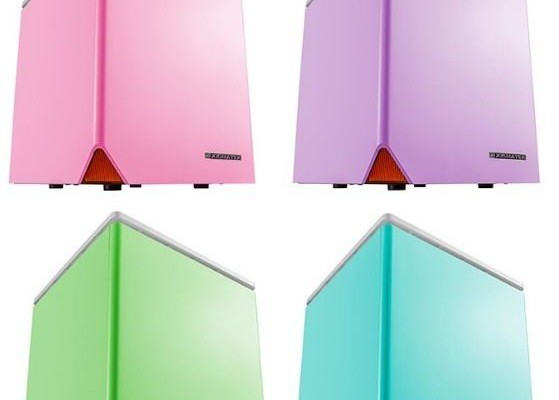 In recent years, computer cases mostly look quite bleak, including due to its color. The most popular color options are black and dark gray as the most practical and stylish. About White system has long no one remembers, but bright 'home' for the components can still be purchased, and the example is housing Xigmatek Nebula C.
In the picture clearly shows that the housing Xigmatek Nebula C can not be called black. At the same time, although not unusual color options, the system unit has a good chance of success. Firstly, it looks very, very original and at the same time simple and minimalistic. Secondly, it will select a shade of interior space. Again, a number of potential buyers are now definitely join the fair sex and certain types of men.
By the way, the picture presented is not all colors Xigmatek Nebula C – the body is painted in green, purple, yellow, azure, silver and, of course, in pink. We also add that the black version is still there, too, and in the modification of its upper bound is covered with piano lacquer, and on the side walls coated with scratch-resistant coating. Xigmatek Nebula C is designed for board mini-ITX, coolers up to 80 millimeters, and two expansion cards up to 230 millimeters. It weighs 3.56 kg with body size 305h260h260 millimeters. Price of the issue – to be clarified.
Xigmatek Nebula C painted in bright colors
updated:
May 2, 2015
author: