QPAD 8K Optical Mouse features an ergonomic design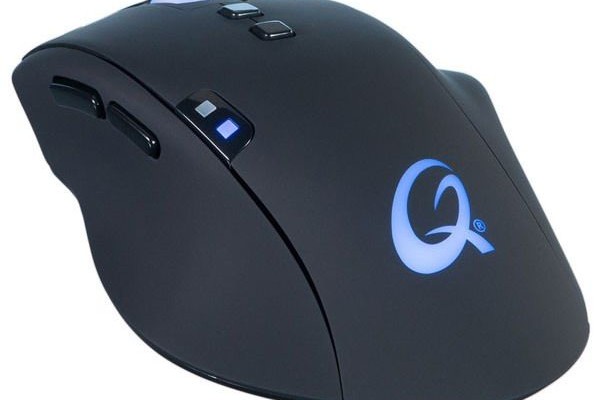 Announced a new computer mouse QPAD 8K Optical, endowed with unusual and not exactly gaming design. Its ergonomic form and will please those who appreciate comfort when working with a PC and during virtual battles. By the way, this mouse had already hit the market, but under the name of 8K Laser. It seems that the differences between the versions are quite obvious.
If not, then specify that QPAD 8K Optical – This optical mouse, while QPAD 8K Laser carries a laser sensor. The new "rodent" has illuminated on the basis of 16.8 million colors, and its body is designed to capture all five fingers. This is reflected in the arrangement of the additional buttons, of which there are only seven. Mouse hidden inside a small board with 32-bit ARM processor and 128 KB of internal memory for storing user preferences. This is useful if the manipulator is often connected to different computers. An optical sensor in the mouse QPAD 8K Optical resolution has 5000 dpi.
Housing trends sharpened by right-handers, whom among gamers, as well as among all the people, the vast majority. It uses reliable switches Omron, can withstand up to 20 million keystrokes. They are hidden under the main buttons used most frequently. QPAD 8K Optical connects to a PC via a standard interface USB, as those who still remember about the existence of manipulators with PS / 2, and believe in their benefits will not be able to use this mouse for ideological reasons. Prices from QPAD 8K Optical yet, but has a stylish soft case supplied.
QPAD 8K Optical Mouse features an ergonomic design
updated:
May 13, 2015
author: