External protected SSD LaCie Rugged 1TB valued at $ 950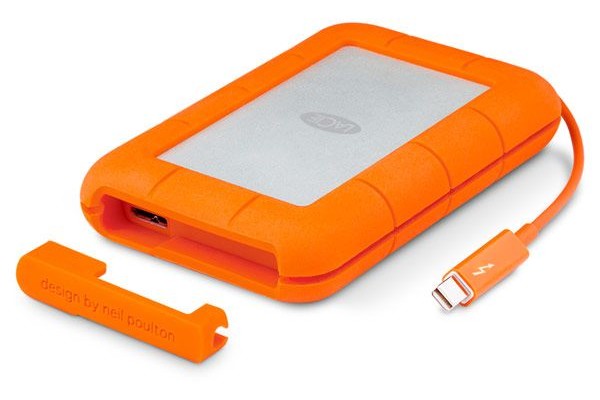 The company LaCie, owned by Seagate Technology, increased the maximum amount of external drives protected line Rugged. In this case we are talking about external SSD, since the range of companies have similar solutions based on hard drives.
From now on, the buyer can purchase an external SSD LaCie Rugged modifications in 1TB. Prior to this version was available with half the drive.
Recall, the main feature of the solutions is to have non-removable Thunderbolt cable to connect to a PC Apple. For the other cases, there is the classic interface USB 3.0. The data transfer rate has not changed, and reaches 387 MB / s.
With regard to protection, the drive Rugged is not scary fall from a height of 2 m. In addition, the device is protected from splashes (IP54), but not from immersion in water. The drive LaCie Rugged supports data encryption with AES 256-bit encryption. Dimensions of the device are 140 x 89 x 24 mm with a weight of 280 g. The cost of LaCie Rugged is $ 950 and you can purchase it will be later this month.
Source: LaCie
External protected SSD LaCie Rugged 1TB valued at $ 950
updated:
April 8, 2015
author: