Angelbird adds 1TB models to its line of SSDs SSDwrk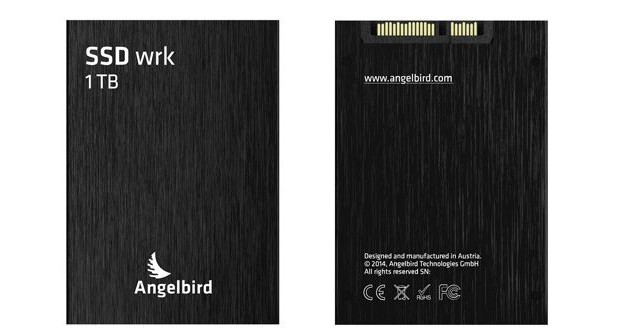 The Austrian manufacturer of SSDs Angelbird has announced the addition of new models with 1TB of capacity to its line of SSDs SSDwrk, including those specifically designed for Mac (remember that Apple works with Angelbird for their teams, so they have native TRIM support on Mac). With this addition, Angelbird gets up to the rest of manufacturers who launch models increasingly larger capacity SSD and, for the moment, 1TB is the limit on the SATA 3 2.5 inch format.
Angelbird is a manufacturer that stands out not to skimp on what quality is concerned. Their devices are expensive, yes, but as happens with their compatriots Noctua, if you look the best quality you can not be so steep price. In any case, these Angelbird SSDwrk incorporate a controller SMI 2246EN and anodized aluminum and brushed with shiny black primer which acts as a sink of internal chips, so that ensures optimum operating temperature. With only 7 mm thick, it is also ideal for ultrabooks.
Angelbird SSDwrkEl Angelbird SSDwrk 1 Tb has a read and write speeds of 564 and 456 MB / s respectively, and reached the 72,000 IOPS. However, before we told you about the price, and is that this model will 1TB capacity in the coming weeks at a price of 483 euros plus VAT.
Angelbird adds 1TB models to its line of SSDs SSDwrk
updated:
December 20, 2014
author: