IBM Watson will learn Japanese through SoftBank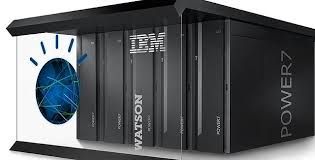 The IBM supercomputer Watson, who became famous for being able to beat human opponents during the popular US television show Jeopardy !, now learn to read the Japanese language: it is the result of an agreement signed between BigBlue and SoftBank, which aims to bring the system to customers in Japan.
Watson, though famous for her appearance on the television show, is already used for some research in the medical and support functions within the customer service. E ', however, the first time that Watson will have to learn a language written in non-Latin alphabet.
"IBM is teaching Watson to speak and think in Japanese, one of the most difficult languages to a computer for the fact that it is based on a complex alphabet of characters known as kanji" have jointly announced the two companies.
The basic approach of Watson is to ingest enormous collections of information on a subject and then analyze them to find relationships that may not be obvious human analysis. Therefore it is possible for a human being to put questions to Watson in natural language, which will offer the best answer based on data that included, analyzed and correlated. IBM calls this process "congitive computing" and consider it a long-term bet.
The agreement between IBM and Softbank is the latest move made by Big Blue to push Watson as a strategically important business. The two companies will try to work together to expand the capabilities of Watson: Although initially the supercomputer will be used to replicate a series of activities already taking place in other realities, SoftBank expects to put Watson to work on some typical problems of the world as Japanese example make robots more "human" interaction in educational context or health.
After Watson failed to comply with the initial sales estimates, IBM is trying to goad the activity with the creation of a fund of $ 100 million meant for companies that develop applications to run on Watson. The supersytem was also made available on the cloud computing service SoftLayer, also in a process of aggressive expansion.
IBM Watson will learn Japanese through SoftBank
updated:
February 12, 2015
author: