Google lacks the expectations of Wall Street, but the quarter is positive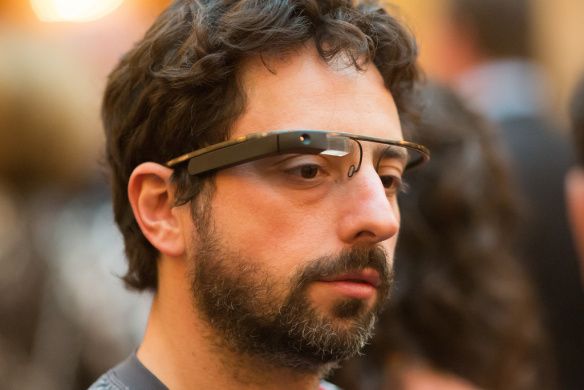 Google has published the financial statements of the last quarter of 2014. The Mountain View giant concludes the last three months of the year with sales of $ 18.1 billion (GAAP) and a profit of 4.76 billion. Considering evaluation criteria more typically widespread in Europe (non-GAAP), the company's turnover was 14.5 billion dollars. These data were slightly below Wall Street expectations, but generally positive in consideration of the "strong currency turmoil", as defined them Patrick Pichette, CFO of Google.
The US stock market was expected that Google announced earnings to $ 7.08 per share ($ 6.88 instead gods) on revenue of 14.61 billion dollars non-GAAP. Although Google did not reach the expectations of investors on both fronts, the company has had one of the strongest quarters in recent years: the turnover has increased by more than 1 billion compared to the same period last year, while profits have experienced a 'soaring by 40%, again on an annual basis.
As usual it is the division tied to advertising that pulls the finances of Big G: 89% of the total turnover, in fact, comes from the advertising industry. Solids also the results for Google Play Store and YouTube. In the last quarter of 2014, YouTube has experienced incredible growth: generated about twice the turnover compared to the last three months of 2013, with a period of display of the content increased by 50% year on year. The growth figures of the various divisions anticipate somehow what could be the future of Google.
The company is looking for ways to make more profitable the online advertising industry, and it is clear that in the future might just be the means by which YouTube better position their banner, especially on mobile devices. But Google is not just advertising: the company is investing a lot on some devices beyond totally from the field of advertising, such as Glass or Ara, a factor that has certainly had an impact on financial results.
Google is not even proved immune to changes in the exchange rates of the currency during the quarter. The strong dollar has affected sales overseas since that required changes to the cost of services. The phenomenon has impacted, according to the company, for 541 million dollars in the calculation of the total turnover of the quarter. It is worth mentioning, however, also the finalization of the sale of Motorola took place during the month of October, which brought $ 740 million into the coffers of Big G.
The quarterly results from Google allow you to define a broader framework within the entire fiscal year 2014. The giant of online searches had a turnover of 66 billion dollars last year, an increase of 19% compared to 2013 . As for net profits, it comes to 14.44 billion dollars, an increase of $ 21.27 for each share traded.
Google lacks the expectations of Wall Street, but the quarter is positive
updated:
February 1, 2015
author: