Video of the day: shooting at the camera GoPro HERO 4 at 720p @ 240 fps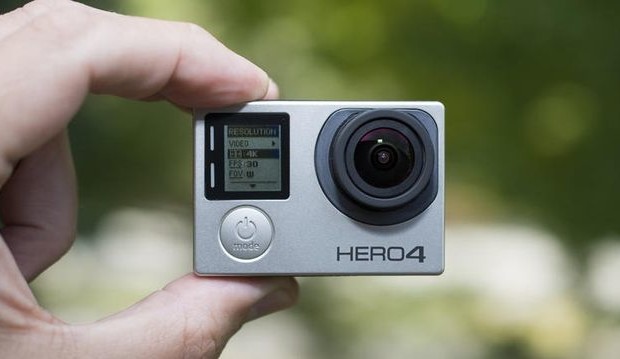 Company GoPro, initiatives which we regularly mentioned in the news of our site, preparing to introduce next month update "firmware" its flagship cameras – models HERO and HERO 4 Black 4 Silver. The update will make a number of very significant changes, most of which listed the opportunity to conduct delayed shooting at 240 frames per second and increased up to 1280 × 720 pixels resolution.
Such a move is a necessity in a competitive environment in the market action cameras, where attempts to undermine the very strong position GoPro regularly undertake, Sony and several other manufacturers. In addition, today HD-quality footage is considered the starting point in the sense of "a truly quality content."
The journalists Gizmodo had the opportunity, as an exception to update HERO camera 4 Black, to test the new regime and to share their impressions of him. Of course, the best way to test products GoPro field is descent on the ski slopes, ski jump, as well as a pair of less extreme stunts in places with a milder climate.
Alas, it was not extending the functionality of the action-camera and without the so-called "fly in the ointment." Resolution of 720p, as experts say, is still not enough clarity and exacerbates picture reduced to 65 ° viewing angle. Of course, the next update in any case can not be called a failure, because the transition from the standard 480p to 720p visible to the naked eye. Although, as shown by the first test, it is not without a number of shortcomings.
A list of major improvements in the chambers Hero 4 Black and Silver after installing coming updates include:
"hot" conversion taken in a time-lapse series of photos into a movie without having to connect the action-camera to the computer;
option of automatic change of the spatial orientation of the video during shooting, an algorithm which is based on the testimony of the built-in accelerometer;
increased frequency at a resolution of 2,7K with 48 frame / s and 60 frame / s.
Video of the day: shooting at the camera GoPro HERO 4 at 720p @ 240 fps
updated:
February 1, 2015
author: