Cost Allwinner seven times lower than Google Glass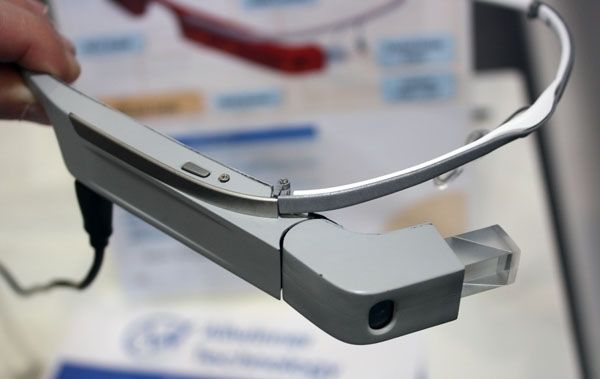 Smart glasses Google Glass, valued at $ 1,500 was successfully failed commercially as crude and appeared inconsistent with their price. They have already withdrawn from stores because of the imminent announcement of the second generation, but competitors are not asleep.
In particular, the company developed its own Allwinner augmented reality glasses, which cost a lot more attractive. Points of Allwinner do not yet have its own name, and the price is exactly $ 200. They are based on a 4-core CPU Allwinner A33 costs only $ 4 with integrated graphics Mali 400Mp2, which processes video Full HD. The camera housing is the most videos writes at 60 frames per second.
Externally points Allwinner very similar to Google Glass – even image module is located in the immediate vicinity of the right eye. On the right is the arc of all electronics, including a 5 megapixel camera, GPS-receiver, a standard set of sensors and battery capacity of 680 mAh. Set supplemented wireless communication modules Bluetooth and Wi-Fi. All this costs 200 US dollars, and in the near future glasses Allwinner go on sale in China. The exact release date has not been set.
Cost Allwinner seven times lower than Google Glass
updated:
May 7, 2015
author: