The set-top box Ugoos UM3 fit two OSes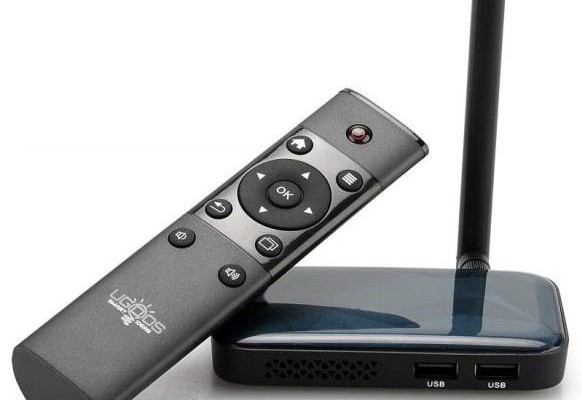 Announced ultra-compact TV console Ugoos UM3, which lets you run on your Android-TV applications. Along the length of its body is even smaller than her own dish, and certainly less in comparison with the remote control. In fact, in the picture you can see everything. Along with Android installed on the console even Linux Ubuntu. Selection is made at the initial stage of loading the device.
If a boot Ubuntu, it Ugoos UM3 turn of set-top boxes in the desktop PC with pre-installed software LibreOffce and Firefox, plus always available catalog of add-on applications. It is worth all this fun is exactly $ 110, and, as usual, delivery is free of charge from China. Price includes 2 GB of RAM and processor RockChip HR3288 with four cores and 8 GB of internal memory. Under the hard drive or SSD-drive in the set-top box has no place, but the microSD slot is still there.
And at Ugoos UM3 has just three full-sized USB ports for connecting peripherals, including external hard drive. The external antenna is connected to the module Wi-Fi 802.11ac, which is complemented by a module Bluetooth 4.0 and Gigabit Ethernet card. Includes remote control, embedded in a picture, and HDMI-cable to connect to a monitor or TV. Set-top box is estimated at $ 110. You can find it all over the famous online store of China.
The set-top box Ugoos UM3 fit two OSes
updated:
May 7, 2015
author: