Smartphone Fujitsu has developed a cooling system with a vaporization chamber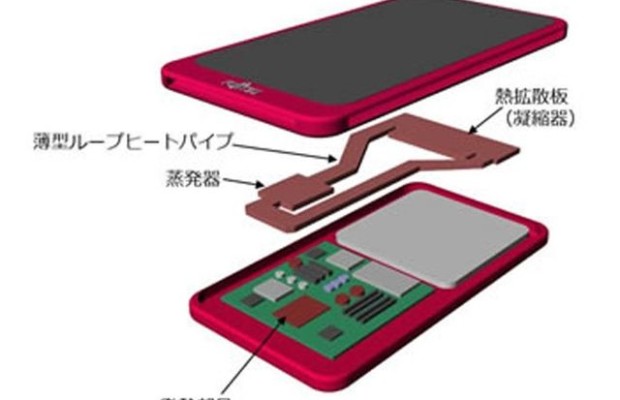 Every time I read reports of new single-chip processors for smartphones and the benefits of the latest technical processes by means of which made all the news, waiting for the emergence of devices with long battery life. Each additional hour – like manna from heaven. Just over and over again all the benefits go to the whistle. Even more points, even higher figure in benchmarks, and how it will work on internal battery – it is secondary. But the company Fujitsu, for example, has developed a cooling system for smartphones based on the evaporation chamber, the thickness of only one millimeter.
According to the developers, – is a necessary measure. The intensity of the heat flux from the SOC of smartphones is growing steadily. Until now, removal and dissipation of heat from the processor is conducted mainly through the plates radiators. In the future, this is not enough. At the same time, the usual computer systems evaporation chambers and heat pipes because of their dimensions are not suitable for use on smartphones, not to mention install the fan cooling systems. Fujitsu engineers were able to find a way out of the critical situation, the developed design of the evaporation chamber, the thickness of which in most of the bulk was one millimeter.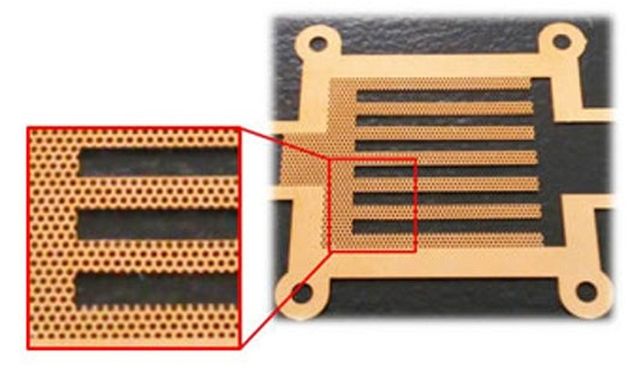 The design of the evaporation chamber for the cooling systems of smartphones has six zones, surrounded by "wicks" – perforated copper rails. The heat from the processor is effectively evaporating refrigerant which carries out heat to the cooling zone, where the carrier and the condensation heat dissipation. Unfortunately, no matter disclosed heat emission to the atmosphere. Is edge smartphone can burn patterns on wood? Range from 50 to 60 degrees Celsius is already included in the zone of pain.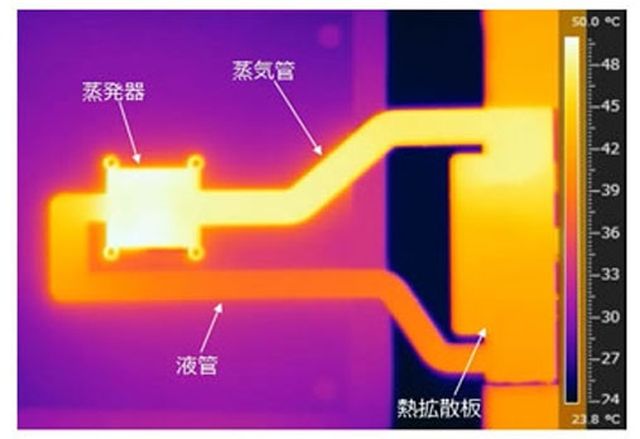 Practical experiments designed cooling system indicated that the loop as a function of heat removal is necessary, and to create a temperature difference in the carrier exceeding 10 degrees. According to the company, the proposed construction is five times more efficient than a thin sheet of solid heat sink. For commercial production of such systems, Fujitsu is going to start in fiscal 2017 (April 2017 to March 2018).
Source: fujitsu.com
Smartphone Fujitsu has developed a cooling system with a vaporization chamber
updated:
March 13, 2015
author: